Nha Trang is famous for fresh seafood, not only famous for lobsters or sea urchins, snails, oysters, … but Nha Trang is also famous for fish such as: termite, mackerel, etc. barracuda, sailfish, bream,,, and can not ignore the grilled fish with salt and seafood, Mlem Mlem that you must try when visiting Nha Trang.
1. Grilled fish Den restaurant
The first delicious grilled fish restaurant in Nha Trang to mention is Black Grilled Fish. The menu here has a variety of fish: cowhide, stingray, salmon, etc. You can enjoy a variety of grilled fish at the same time without fear of boredom. Because each type of fish is processed or grilled in its own way. From there, bring different flavors as well. In addition to grilled fish, here also sells steamed fish and other seafood dishes such as shrimp, squid, crab, etc.
Quan Den is quite famous for grilled Chai fish. This fish has tough, sweet meat than other types of fish. The fish, after marinating spices and salt, is wrapped in several layers of banana leaves and foil for baking. That's why right from the moment it's baked for a few minutes, it's already irresistible. Seafood at the restaurant is considered to be fresh, delicious, and reasonably priced. But with grilled fish, it takes a little longer to wait, you can order other seafood to eat while waiting.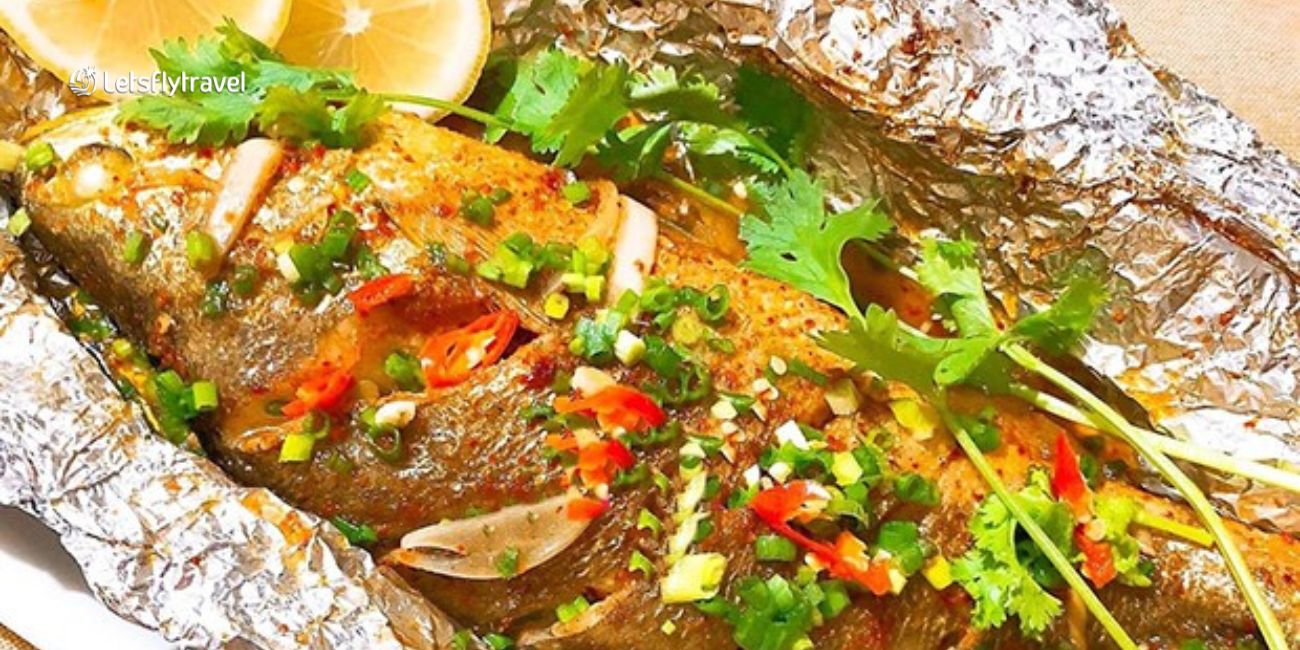 Address: 33 Le Quy Don, City. Nha Trang, Khanh Hoa.
Opening hours: 17h – 22h.
Price: 50,000 VND – 300,000 VND.
2. Ms. Thao's grilled fish restaurant
The menu here has dozens of different grilled fish dishes. If you want to discover grilled fish, then this must be the ideal place. The fish here are selected from the freshest, so when eating, the taste of fish meat is sweet. After preliminary processing, the fish is marinated with aromatic and rich spices and wrapped in foil for baking.
A minus point here is that the space is quite small, not containing many tables. Many times you won't have a table to sit at. In return, the staff is quick and enthusiastic. You do not need to wait long when waiting for food, ordering more.
The most special feature at Ms. Thao's grilled fish restaurant is the divine dipping sauce. There are several different types of dipping sauces, but each one is absolutely delicious. Pieces of fish are rolled with some vegetables, some melons and a little dipping sauce. The grilled fish is inherently fragrant and sweet. Now it is served with delicious dipping sauce, it's really "out of the box"!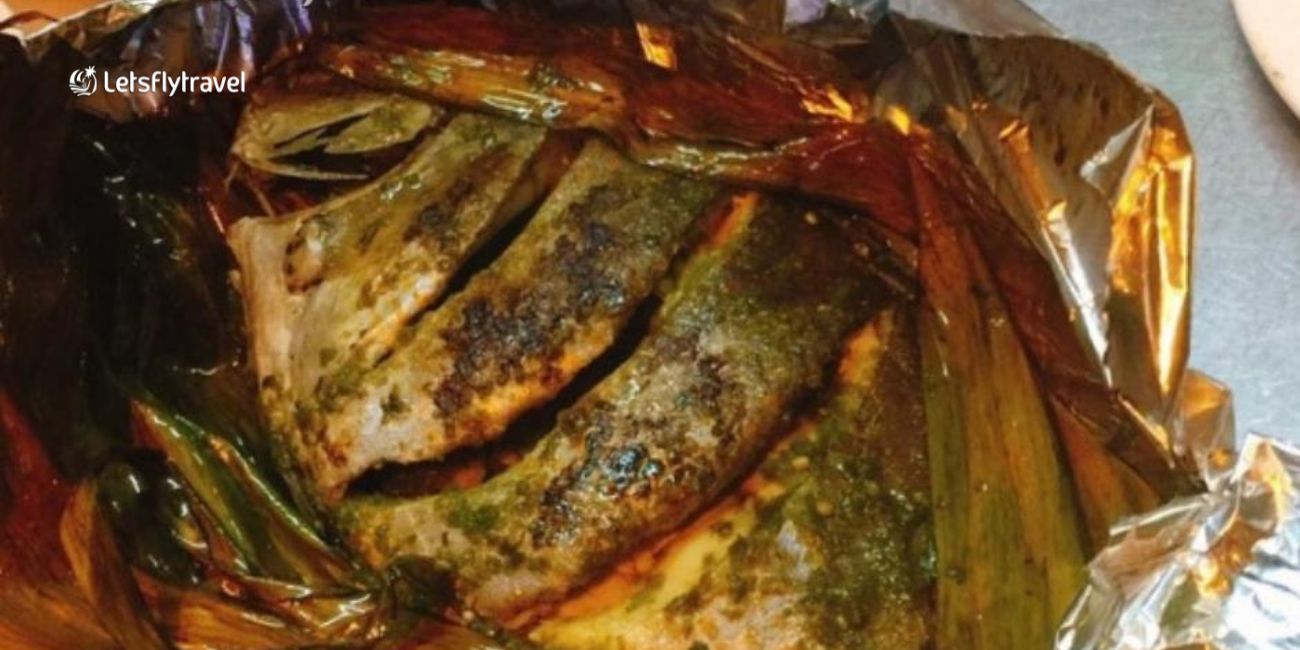 Address: 10 Bai Duong, Vinh Hai, City. Nha Trang.
Opening hours: 17h – 22h.
Price: 50,000 VND – 250,000 VND.
3. Grilled fish Ms. Uyen
The next delicious grilled fish restaurant in Nha Trang that BestPrice would like to introduce to you is Ms Uyen's grilled fish restaurant. The shop is considered as one of the cheap and delicious restaurants in Nha Trang compared to the common ground. However, for fish dishes, there are only grilled beef skin fish and anchovy mango salad. If your team has many people, this shop is also a reasonable choice. You can order other seafood such as oysters, grilled shellfish with onion fat, grilled shrimp with salt and pepper, cuttlefish,.
Sometimes, customers here do not satisfy customers because the seasoning is not satisfying. In return, the restaurant is considered by many to be dedicated and attentive service. This is also the reason many people come back again after coming. Some dishes you should try at the restaurant are grilled fish, grilled squid, seafood noodles, etc.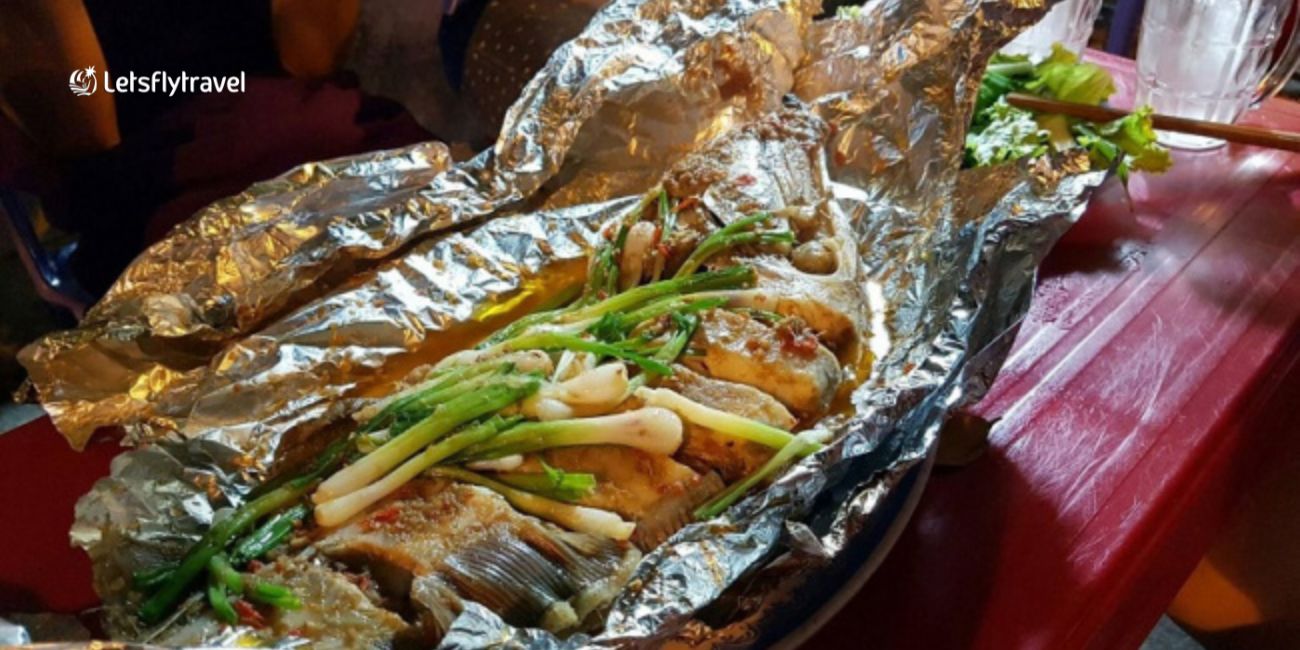 Address: 6 Hon Chong, City. Nha Trang, Khanh Hoa.
Opening hours: 14:00 – 22:00.
Price: 30,000 VND – 150,000 VND
4. A Thanh grilled fish restaurant
A special feature of the restaurant is selling all kinds of fish that can be bought during the day. Therefore, the menu is always diverse and changing types of fish. Coming to A Thanh grilled fish, you can enjoy a variety of fish such as snout, beef, ox, red fish, painted rice, etc. In addition, the shop also offers other seafood such as squid rice, squid leaves, scallops, seafood porridge,…
A cute ten point for the shop when customers are not familiar with fish, will be advised by the owner A Thanh. Those who have a lot of Nha Trang travel experience often visit the restaurant to enjoy seafood here. This is one of the delicious grilled fish restaurants in Nha Trang that is loved by many tourists that you should not miss when coming here!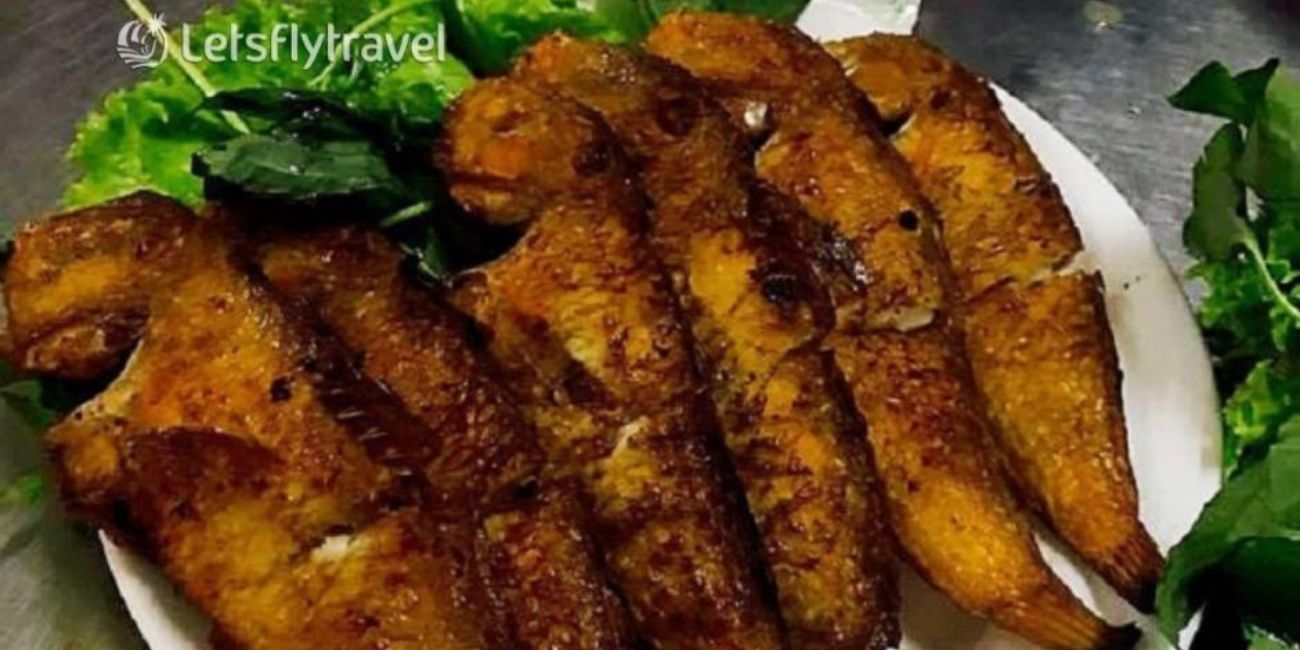 Address: 33 Trinh Phong, City. Nha Trang, Khanh Hoa.
Opening hours: 16:00 – 21:00.
Price: 50,000 VND – 250,000 VND.
5. Bar 33 grilled fish
Referring to the attractive grilled fish restaurant in Nha Trang, it is impossible not to mention the 33 grilled fish restaurant. The fish dishes at the restaurant are varied enough. The shop also offers hot pot dishes, noodles, rice, and seafood. Especially, there are many ways of processing in each type, such as hotpot with chicken hotpot, fish hotpot, seafood hotpot… Squid with ginger steamed squid, grilled squid with salt and pepper, grilled satay, fried squid with fish sauce, fried with flour, … It can be said that Nhau 33 is one of the restaurants with the most extensive menu in Nha Trang.
Bar space of 33 grilled fish in the open air. Prices are clearly listed. The quality of the food here is always rated as good or better. If you go with a large group of people, you should come here to easily choose a variety of dishes!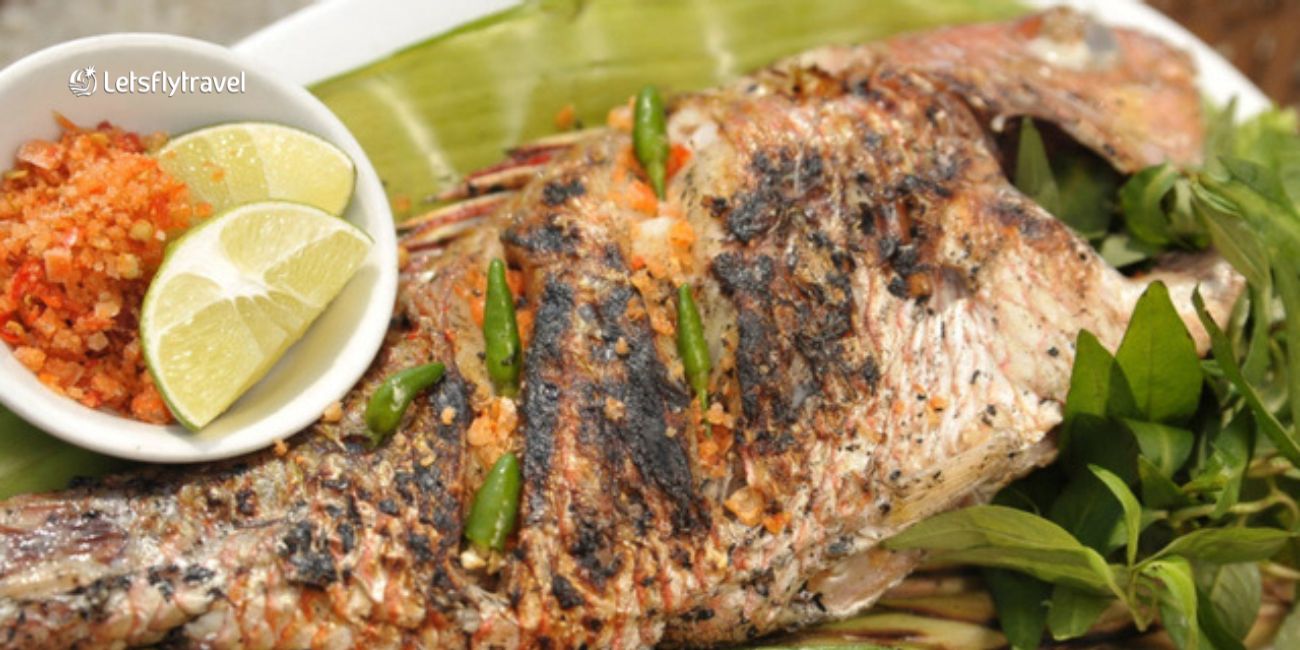 Address: 33 Le Quy Don, Tan Lap Ward, City. Nha Trang.
Opening hours: 09:00 – 23:59.
Price: 35,000 VND – 250,000 VND.