Contents
With its stunning natural beauty, rich cultural heritage, and delicious cuisine, Vietnam has become a popular destination for Australian travelers. Read on to find everything you must know to travel to Vietnam from Australia. This guide has all the detailed information!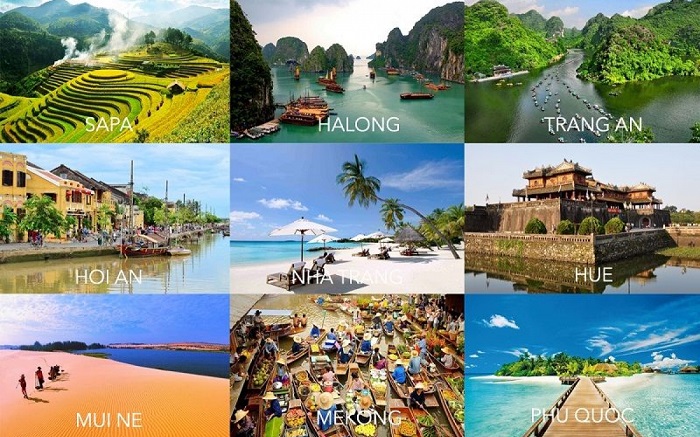 To travel to Vietnam from Australia, you need to start with getting a visa, then think about when and how to get there. You must also plan where you will be visiting. This guide has information for all this and more. Keep reading to make the perfect Vietnam travel plans!
1. Visa requirements to travel to Vietnam from Australia
If you are an Australian citizen planning a trip to Vietnam, you have two options for obtaining a visa: online or in person at the Vietnamese embassy in Australia.
To make the Vietnamese Visa for Australian process as smooth as possible, it is important to have all the necessary information ready before you apply.
First and foremost, you will need to provide your name exactly as it appears on your passport, your date of birth in the format of DD/MM/YY, and your nationality as listed on your passport.
You will also have to indicate your intended date of arrival in Vietnam, keeping in mind that you can enter the country on or after the entry date listed on your visa approval letter but not before.
Finally, be sure that your passport is valid for at least six months after your arrival date and that you have a blank page available for your Vietnam visa stamp.
By following these guidelines, you will be well on your way to obtaining a Vietnamese visa and embarking on a splendid adventure in this beautiful country.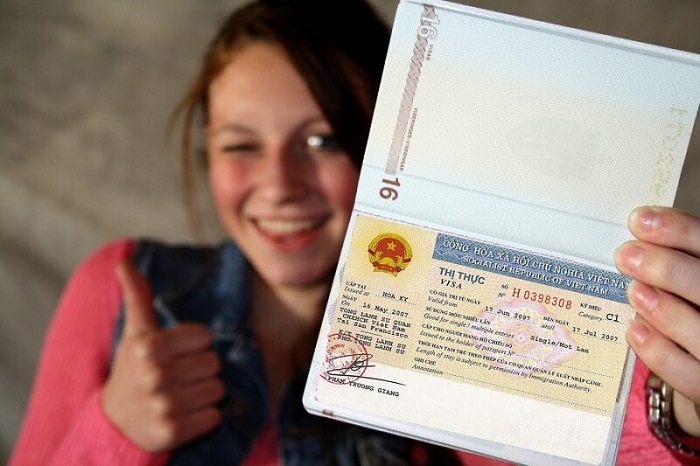 2. When is the best time to travel to Vietnam?
The best time to visit Vietnam depends on what you want to do and see during your trip. Generally, the spring season from March to May and the autumn season from September to November are great times to visit, as temperatures are mild and the level of rainfall is low.
The summer months of June to August in Vietnam weather are hot and humid, with occasional typhoons hitting the country's central and northern regions. However, this period offers good beach weather along the southern coastlines.
Meanwhile, the winter climate in Vietnam from December to February sees cooler temperatures in the north but is ideal for outdoor activities like hiking and exploring caves.
Ultimately, the best time for you to travel to Vietnam from Australia depends on your itinerary preferences!
3. How to get to Vietnam from Australia?
Traveling from Australia to Vietnam has never been easier! With a plethora of airlines operating the route directly or with a quick stopover, you can easily book your flight and embark on the journey of a lifetime.
The most popular cities that offer flights include Sydney, Melbourne, and Brisbane, with Ho Chi Minh City being the likely destination for Australian travelers.
While the prices of flights may vary depending on the airline and time of year, budget options like Tigerair and Jetstar often offer deals for those who book in advance.
Depending on your departure city in Australia, flight times can range from nine to twelve hours, allowing you to depart after breakfast and arrive in Vietnam just in time for dinner.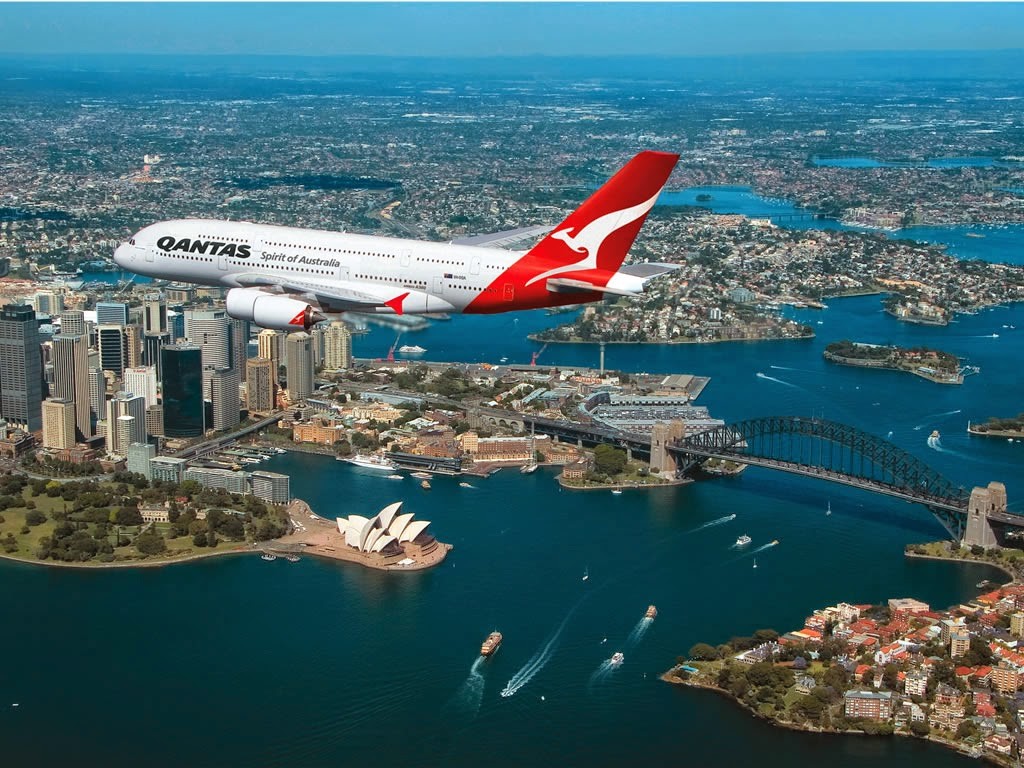 4. Beautiful and must-visit tourist destinations in Vietnam
Phu Quoc: This idyllic island is known for its lush landscapes. It offers a wide range of activities that cater to all interests, from lounging on the beach to exploring traditional fishing villages and national parks. Visitors can enjoy water sports such as snorkeling, diving, and kayaking or simply lay back and unwind at some of the island's serene spas. Other highlights include savoring local seafood delicacies and taking a stroll through night markets.
Nha Trang: Nha Trang is a picturesque city with endless water activities. The clear blue waters provide a great setting for swimming, scuba diving, and snorkeling. For those seeking adventure, there are activities like hiking along the mountains and soaking in natural hot springs. In addition to its scenic beauty, Nha Trang offers incredible cuisine, with fresh seafood being its specialty.
Hoi An: The city's charm lies in its preserved ancient architecture, with ornate bridges and yellow-walled houses. But there is more to Hoi An than just its aesthetically pleasing buildings. One of its biggest draws is its culinary scene, which offers dishes unique to the region like Cao Lau noodles. Shoppers can also indulge in a bit of retail therapy by browsing through stalls selling silk products, pottery, and other traditional goods at the bustling night market.
Da Nang: If you are looking for a laid-back holiday destination that combines striking natural beauty with cultural and historical significance, Da Nang should be at the top of your list. You can spend your mornings lounging on the beach, taking in the breathtaking views of the ocean, or exploring the rich history and culture of the area by visiting ancient temples and pagodas. In the evenings, head to one of Da Nang's bustling night markets to sample local street food and pick up unique souvenirs to remind you of your trip.
Ha Long Bay: Ha Long Bay, located in the northeastern region of Vietnam, is a must-visit destination for anyone looking for an unforgettable experience. With its towering limestone pillars, emerald-colored waters, and fascinating caves and grottos, Ha Long Bay is truly a natural wonder. Whether you explore the bay on a traditional wooden junk boat or by kayaking through the smaller coves and lagoons, you will not be disappointed.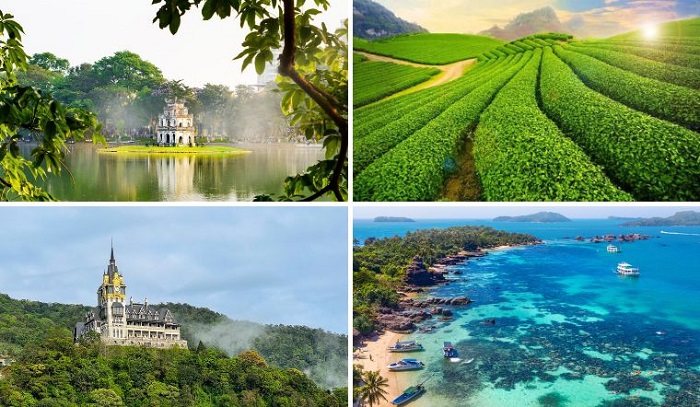 5. Tips for traveling to Vietnam from Australia
If you are planning on traveling to Vietnam from Australia, there are a few important tips to keep in mind.
Bring along plenty of cash: Many places in Vietnam do not accept credit cards, especially smaller businesses outside major cities. So, it is important to prepare a lot of cash.
Be prepared for the weather: Vietnam can be hot and humid year-round. Therefore, you should pack light clothing made of breathable fabrics and carry sunscreen with you at all times.
Have insect repellant handy: To counter the many mosquitoes in Vietnam, you must not forget to bring insect repellent.
Learn a few basic Vietnamese phrases: Knowing "Hello" (Xin Chào), "Thank You" (Cảm Ơn), and other common phrases will allow you to show respect to locals and make communication easier.
With these tips noted, you will surely have an unforgettable trip in Vietnam.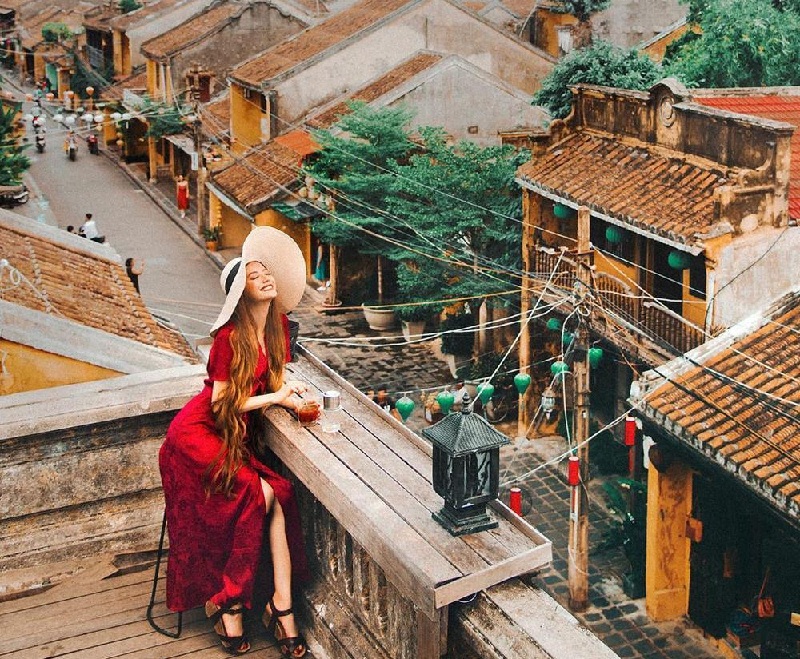 A travel to Vietnam from Australia can provide you with incredibly rich cultural experiences and memorable sights that will stay with you long after your journey is over. Remember to start by obtaining a visa and booking your flight. Once in Vietnam, visit its popular destinations and immerse yourself in all that they have to offer!
>>> Book Room Nha Trang. Da Nang , Da Lat, Phu Quoc, .. to experience the best accommodations and amenities in the country!
>>> Book voucher, combo, tour to Phu Quoc, Nha Trang, Hoi An, Da Nang to explore these places while in Vietnam!