LATEST NHA TRAVEL GUIDE 2023
If you are planning your first outing and looking for the simplest self-sufficient Nha Trang travel experience, then this article is for you. Let's Fly Travel help you equip yourself with a full set of useful tips when planning your summer trip in 2023.
Transportation
Currently, Vietnamese airlines such as Vietnam Airlines, Vietjet Air, Jetstar, all operate flights from Hanoi, Ho Chi Minh City to Nha Trang, via Cam Ranh airport. Bamboo Airways has a flight from Hanoi. Ticket prices range from 1,400,000 VND to 2,500,000 VND.
Cam Ranh Airport is about 35 km from the city center. There are taxi companies to pick up passengers for about 300,000 VND a trip. In addition, visitors can use the bus, route 18, cost 50,000 VND one way.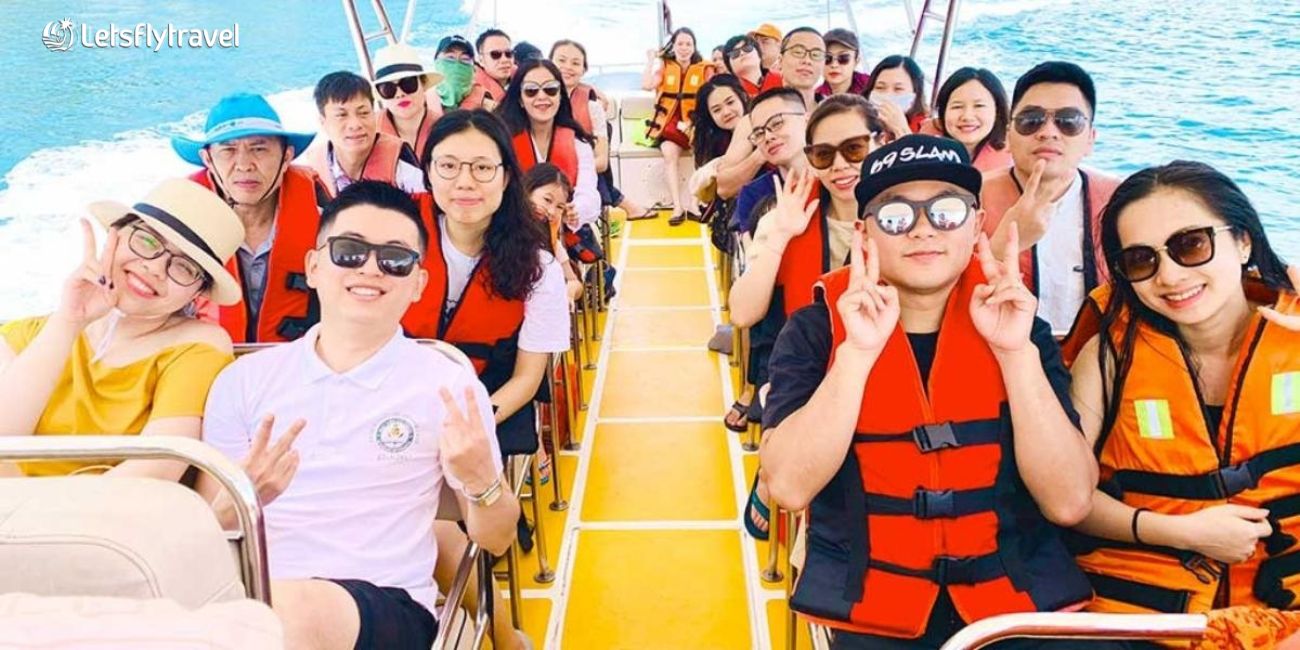 Nha Trang city is not too big, the main road runs along the beach, so visitors should rent a motorbike to visit, especially when they want to enjoy local cuisine. Motorbikes cost about 100,000 – 150,000 VND to rent. Usually hotels will provide this service.
WHERE TO HOTEL, RESORT FOR LEVEL, SAVE
Tran Phu is the road that runs along the beach, here there are many hotels for visitors to choose from. Some suggested hotels are Muong Thanh, Novotel, InterContinental Nha Trang, Sheraton Nha Trang, Lodge… With the advantage of being close to the sea, near the center, hotels on this street cost from 900,000 VND per night. More advanced is 2-3 million VND a night.
To save costs, visitors can find hotels and homestays after Tran Phu. Specifically, Nguyen Thi Minh Khai, Hung Vuong or Nguyen Thien Thuat streets.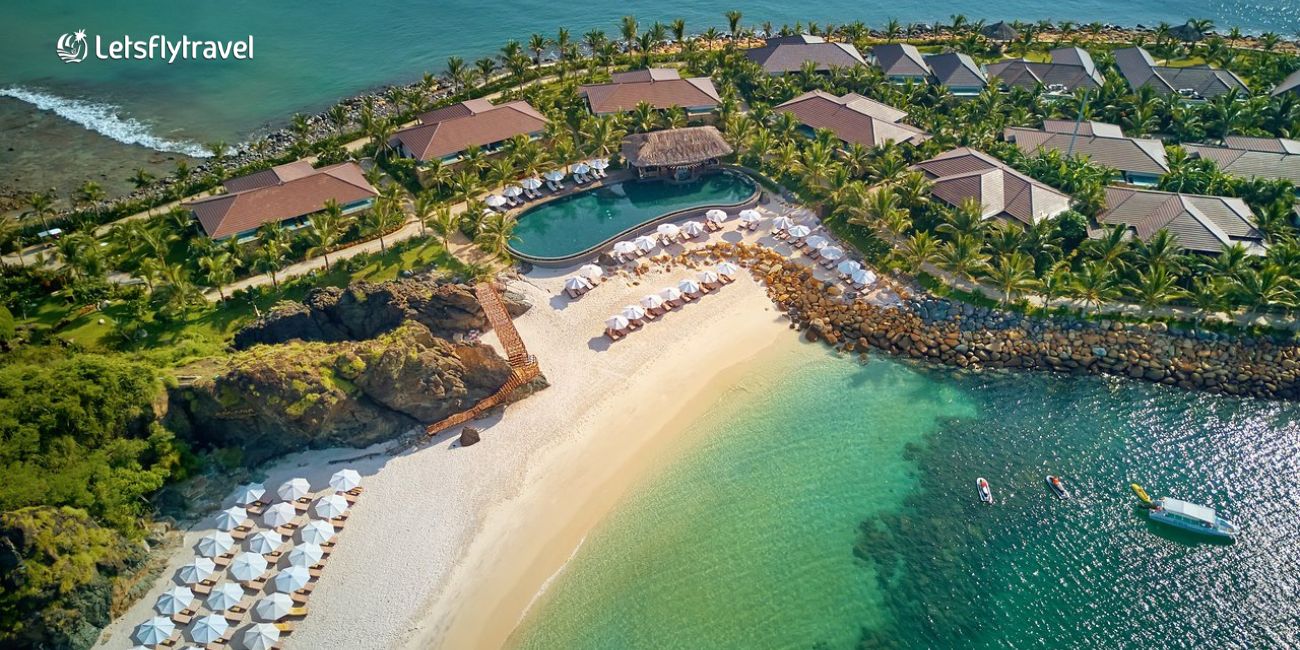 If you love resort travel, with private space, not close to the center, Amiana resort on Pham Van Dong street; Vinpearl Resort, Hon Tre or MerPerle are suitable choices.
WHAT TO EAT FOR BEAUTY
In addition to seafood, the city also has many specialties and attractive dishes such as squid pancakes, grilled spring rolls, fish vermicelli, banh can, wet cakes… Here are the addresses and places to eat in Nha Trang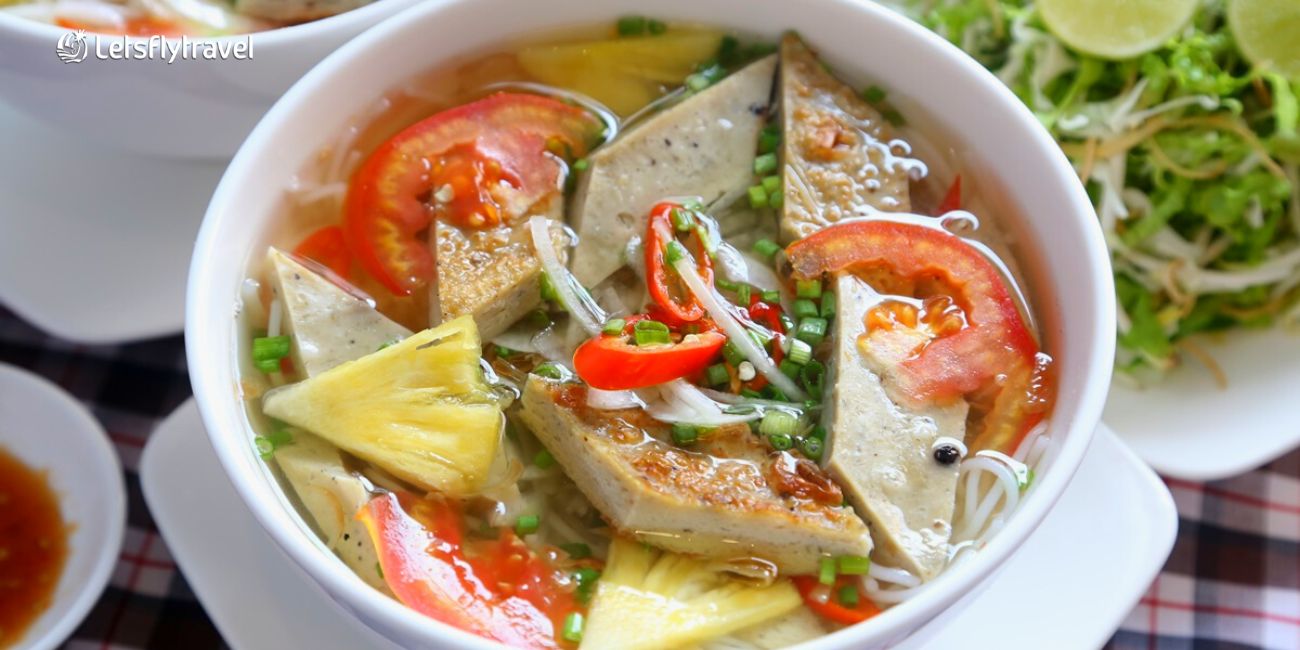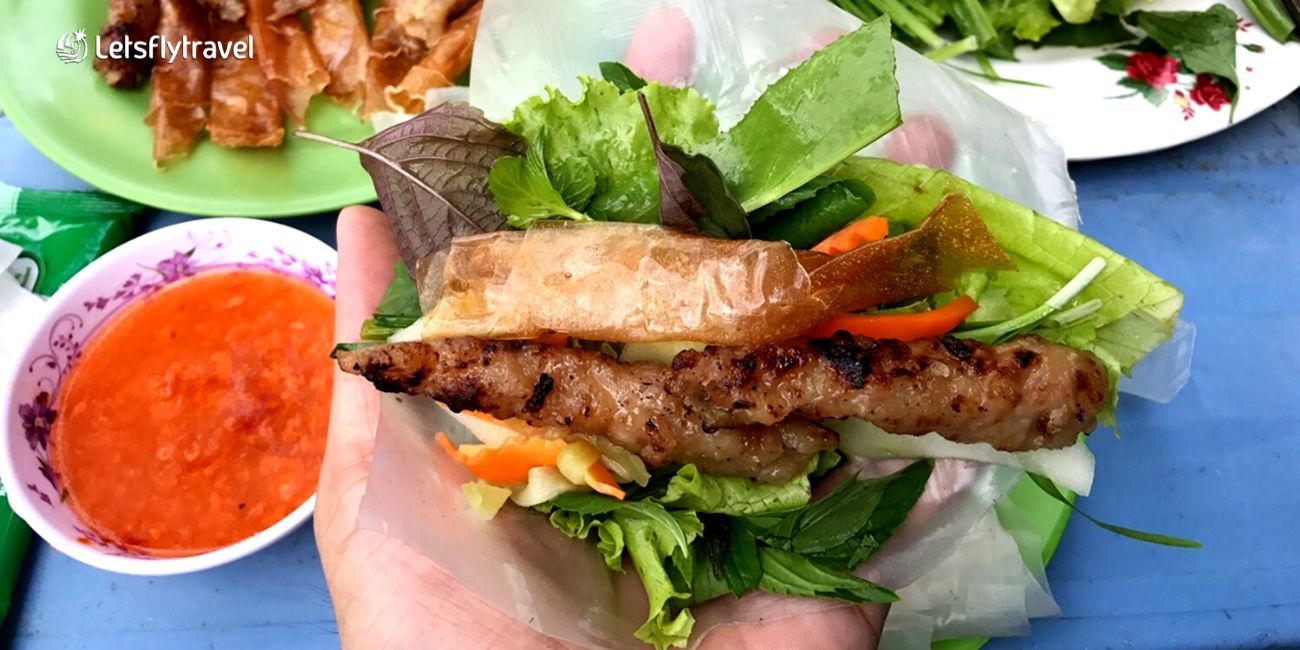 Lac Canh Grilled Beef – 44 Nguyen Binh Khiem
Thanh Da goat shop – 66 Nguyen Thi Minh Khai
Anh Sang Beef Tail Hot Pot – 126 Nguyen Khuyen
Cow Ne, Beef La at Hoa Restaurant – 9 Co Bac (only for breakfast)
Banh Mi – No. 2, 2/4 . street
Di Loan battered cake – 16A Hong Linh
Hiep Grilled Spring Rolls – 96 Luong Dinh Cua
Pan-fried shrimp and squid pancakes – 3 Tran Kim Hung
Big Pan Pancakes – Dam Market
Fish vermicelli – 24 Nguyen Cong Tru
Oc Le – 76 Vo Tru
Snail alley 89/5 Van Don
Son Cang Seafood – 142 Pham Van Dong.
In addition, there are also many coffee shops, lemon tea, milk tea, tea that are loved by many tourists and locals.
WHERE TO PLAY FOR HOTTEST
Sea Island
Nha Trang Beach   runs along the city, just walking from Tran Phu street can reach the sea. However, the most crowded place to bathe is in the area around Tram Huong tower. The beach of the city is rated by many tourists as clear, clean, and fine golden sand.
Hon Mieu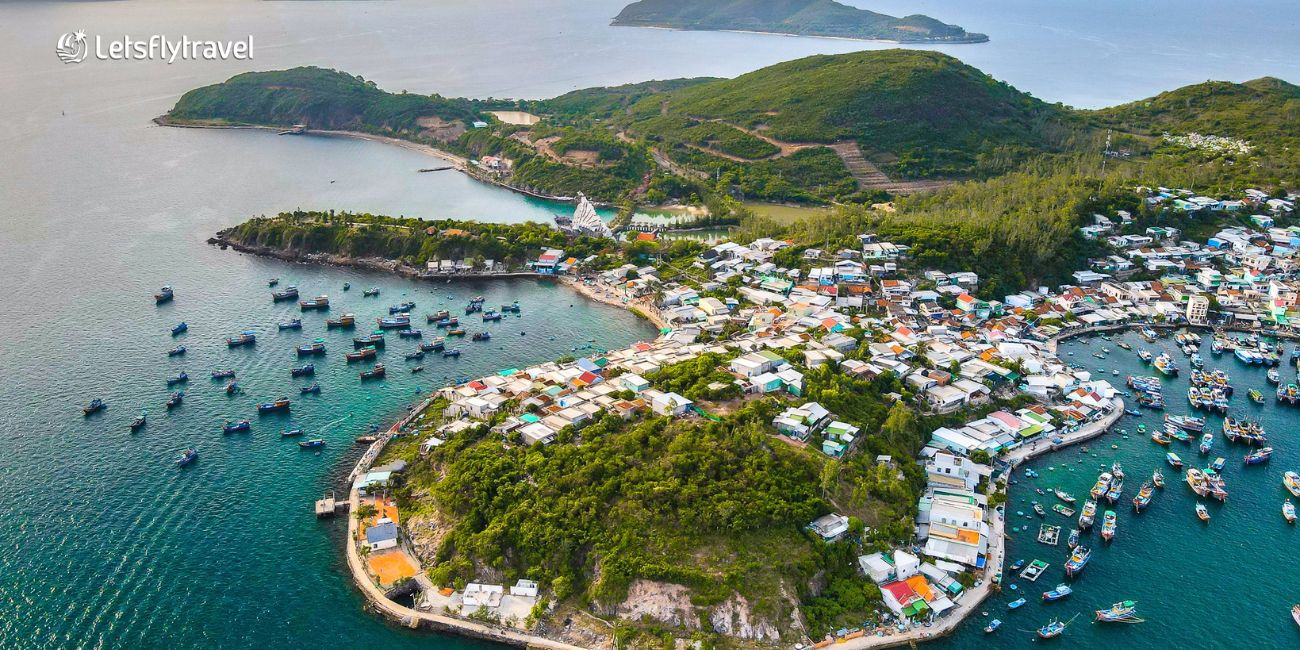 Hon Mieu is known as one of the most beautiful islands in the bay, located near the mainland. Here, there is Tranh beach stretching nearly 500m, with one side is fine white sand, the other side is a shallow beach with many small pebbles. The sea water here is clear blue, especially gentle slope, suitable for swimming. Bai Tranh is also the venue for a series of games and sea sports such as jet skiing, parachute, banana float, flyboard… leviathan. Inside is the basement with 4 fish tanks. This is the main sightseeing area, with hundreds of sea creatures like a miniature ocean. On the 2nd and 3rd floors are restaurants and souvenir shops.
Hon Tam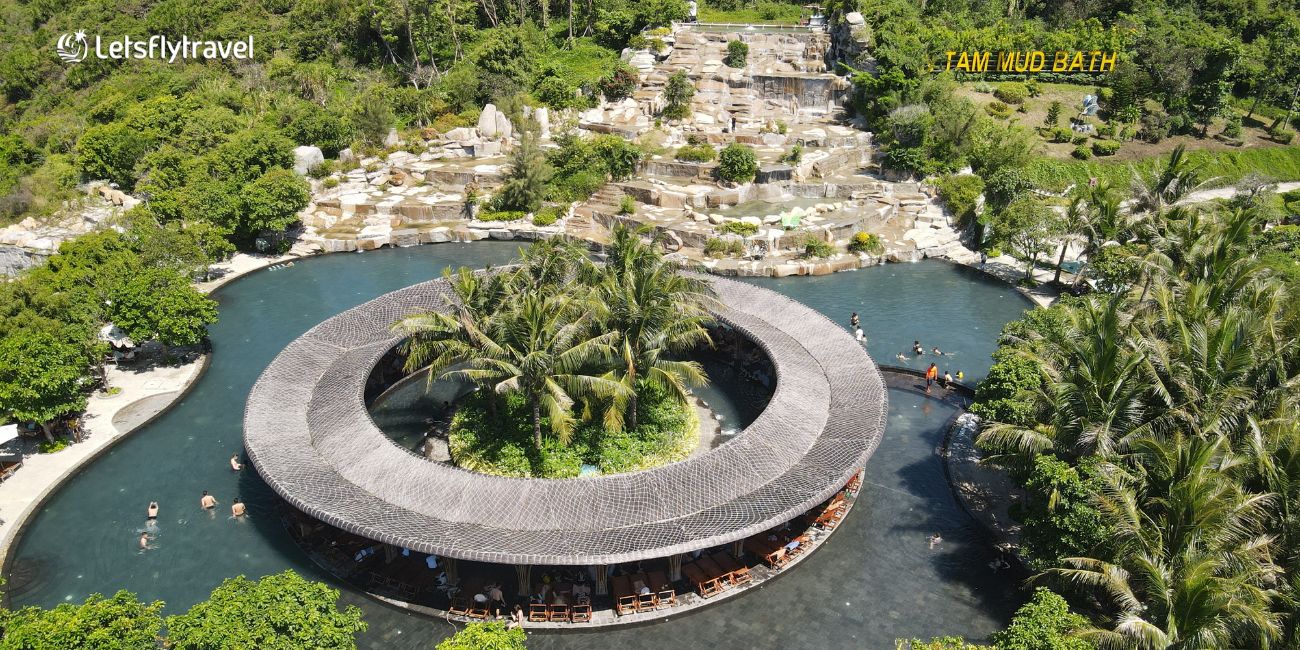 Hon Tam is about 7 km from the mainland to the southeast of the city. This is an island with a carpet of green forests and long sandy beaches. A special feature here is that you can take a hot mineral mud bath and infinity pool at Merplerle Resort Hon Tam.
Hon Chong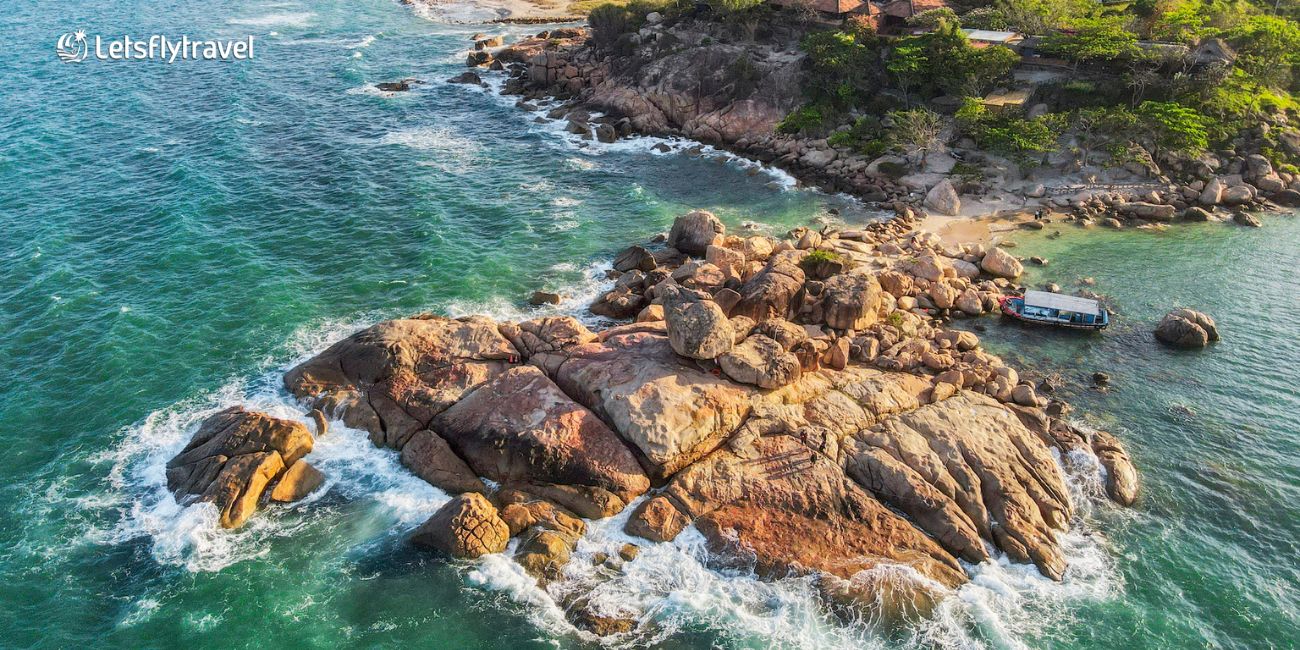 Hon Chong is located on Pham Van Dong street, about 3 km from the city center to the northeast. This place is a large stone block with all kinds of shapes, stacked running from the high shore to the sea. This tourist destination is also one of the most beautiful places to see the coastal city, fresh air, and quiet.
Hon Mun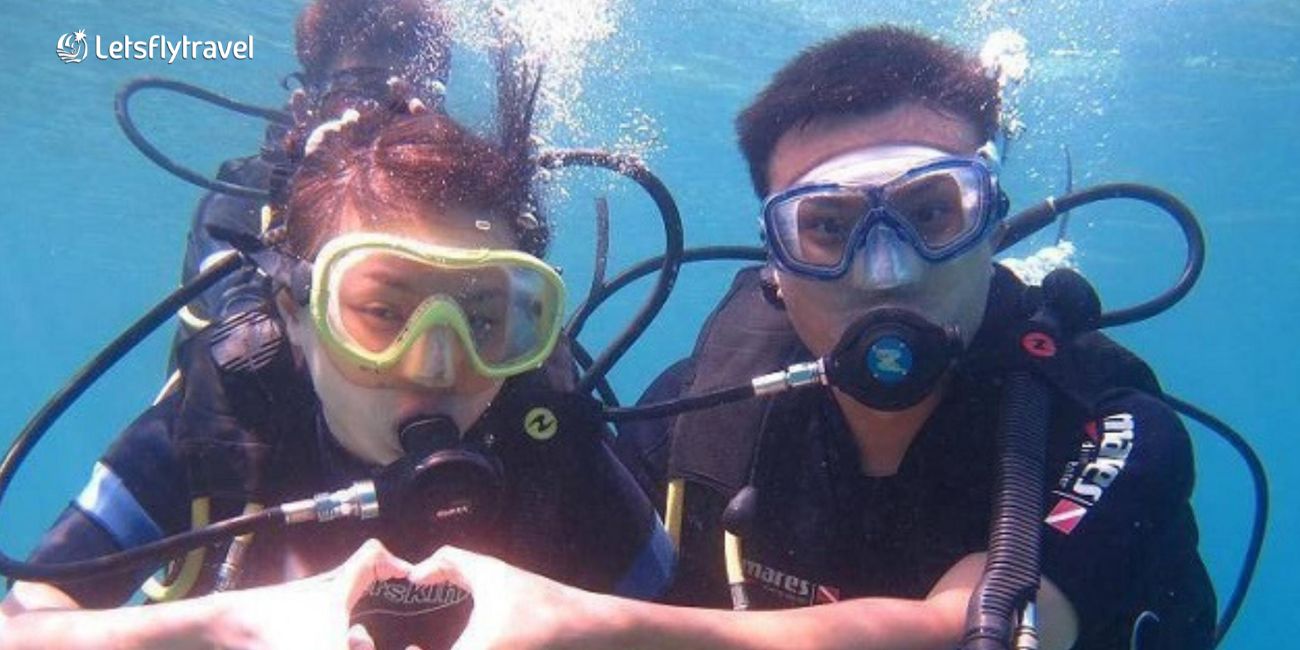 Hon Mun is the most beautiful destination for diving, watching coral 12 km from the stone bridge port. With the interference of two hot ocean currents, the island has about 2,000 species of coral and many tropical marine life. Joining a diving tour at a depth of 6 – 8 m, visitors will admire the colorful ocean world and touch many species of stars, sea fish…
Yen Island – Hon Noi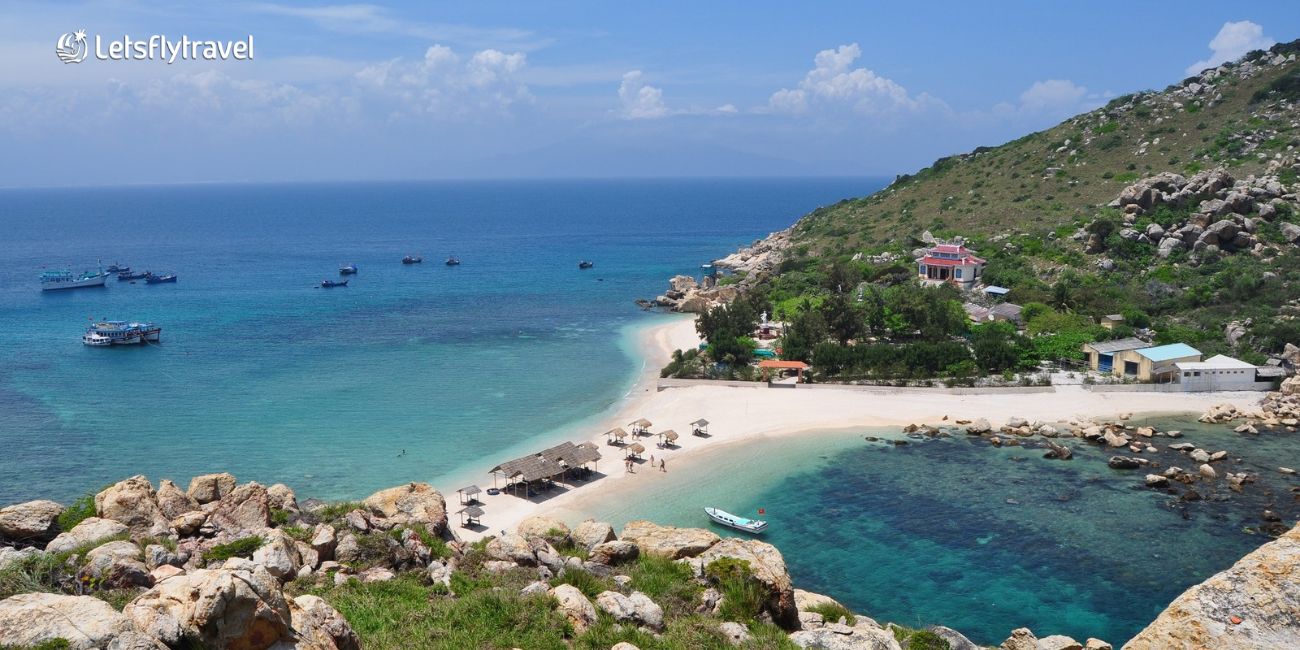 Yen Island – Hon Noi 25 km from the port, is famous for its wild and peaceful beauty. There are double beaches, the same white sand, smooth with two sides are clear blue sea. Visitors can see the whole sea from the top of Du Ha mountain, with about 200 steps.
Monkey Island – Hon Lao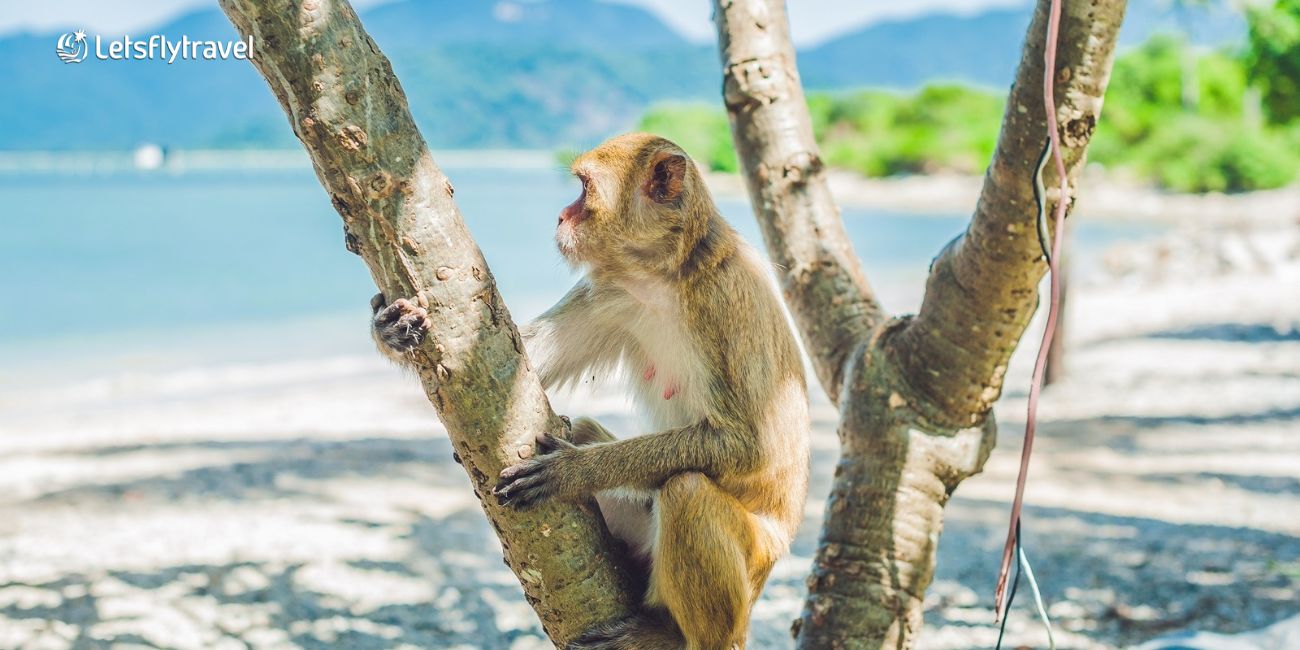 Monkey Island – Hon Lao is a special attraction, with about 1,500 monkeys living in the forest. Walking around the island, visitors can see them anywhere. Most of the monkeys here are friendly with people, but visitors should be careful because they often come close to steal food. On the island, there is also a circus performance area with the hours of 9:30, 10:30 and 15:15.
Hon Mot Island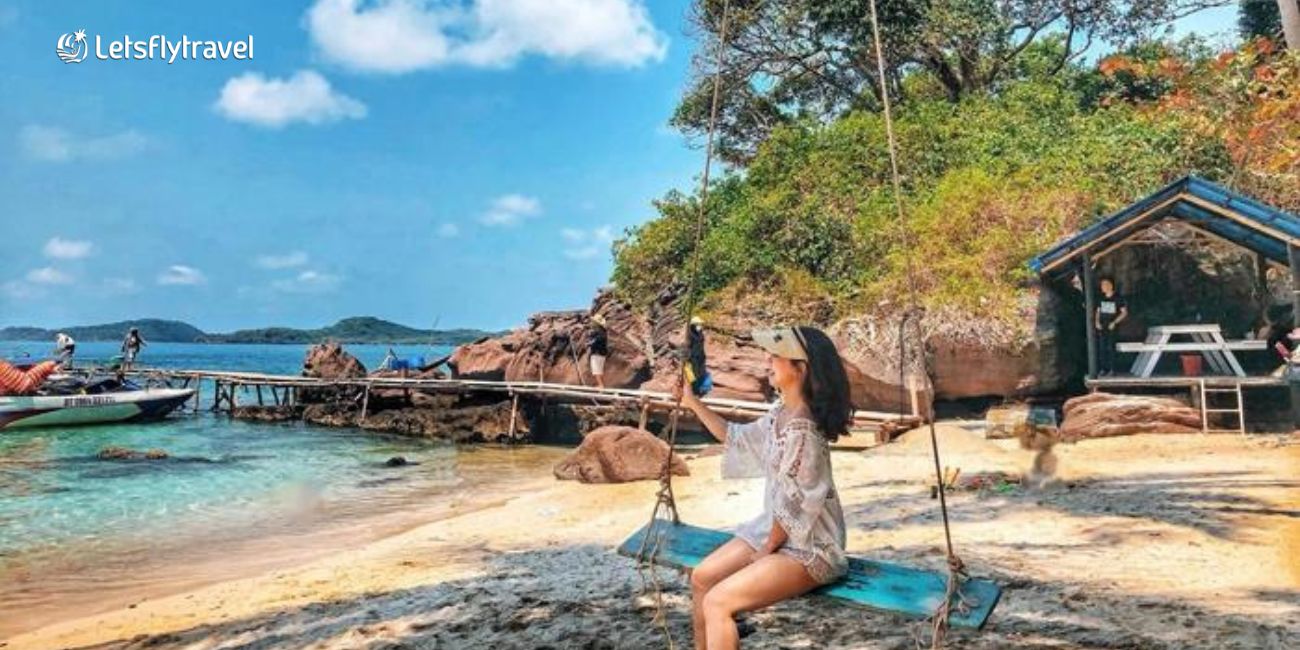 Hon Mot Island attracts visitors by the peaceful beauty of a fishing village on the sea, with tiled houses covered with green moss and boats bobbing in the sea. Here, visitors will enjoy the fresh sea air and observe the pace of life of the fishermen. On the island, there are also many other activities such as shallow diving to see corals, water motor games, glass bottom baskets, parachute canoes… Tourists traveling in large groups can rent a canoe for about 1,300,000 VND. Visit the islands here. Some islands have an entrance fee such as Hon Mun for 22,000 VND, Monkey Island for 144,000 VND for adults and 72,000 VND for children.
However, to save money and time, visitors should book island tours. Beach tour and games at Hon Mun – Tranh beach, or Hon Tam cost 450,000 – 600,000 VND. Mun island diving tour costs 600,000 VND. In addition to visiting the island, the tours often combine mud bathing, lunch at a fishing village…
Attractions in the city
Oceanographic Museum
Oceanographic Museum is a part of Nha Trang Institute of Oceanography, established in 1923, located at 1 Cau Da. The museum includes a marine species taming area, a natural disaster area, an artificial mangrove forest, a large marine sample area, marine research equipment and intangible resources.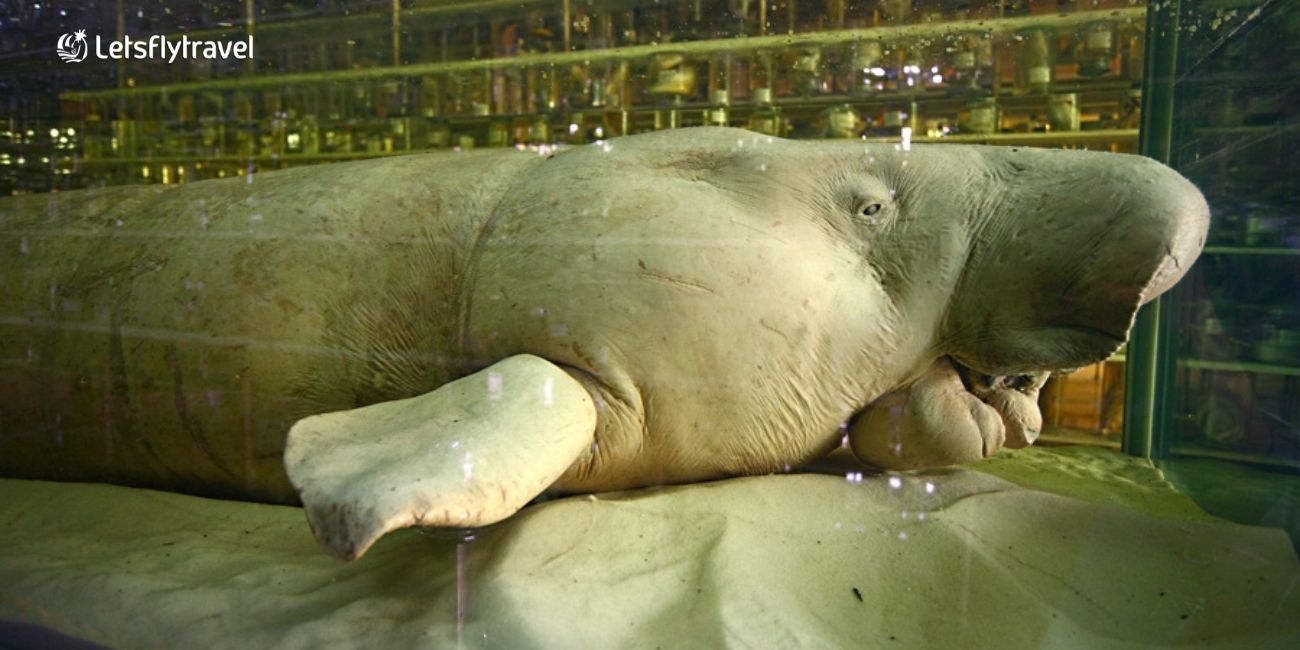 Here, visitors will admire more than 20,000 specimens of marine and freshwater species. Some creatures are reared in glass tanks such as devil face fish, lionfish, tube anemone… showing the diversity of Vietnam's marine ecosystem. In particular, the museum also displays an 18-meter-long whale skeleton and a specimen of Dugong sea cow, caught in a fisherman's net in Phu Quoc in 2003.
Ponagar tower
This is a Cham Pa temple located on top of a hill about 10 m high above sea level, at the mouth of Cai river, now in Vinh Phuoc ward. This is one of the largest Champa cultural heritages in the country.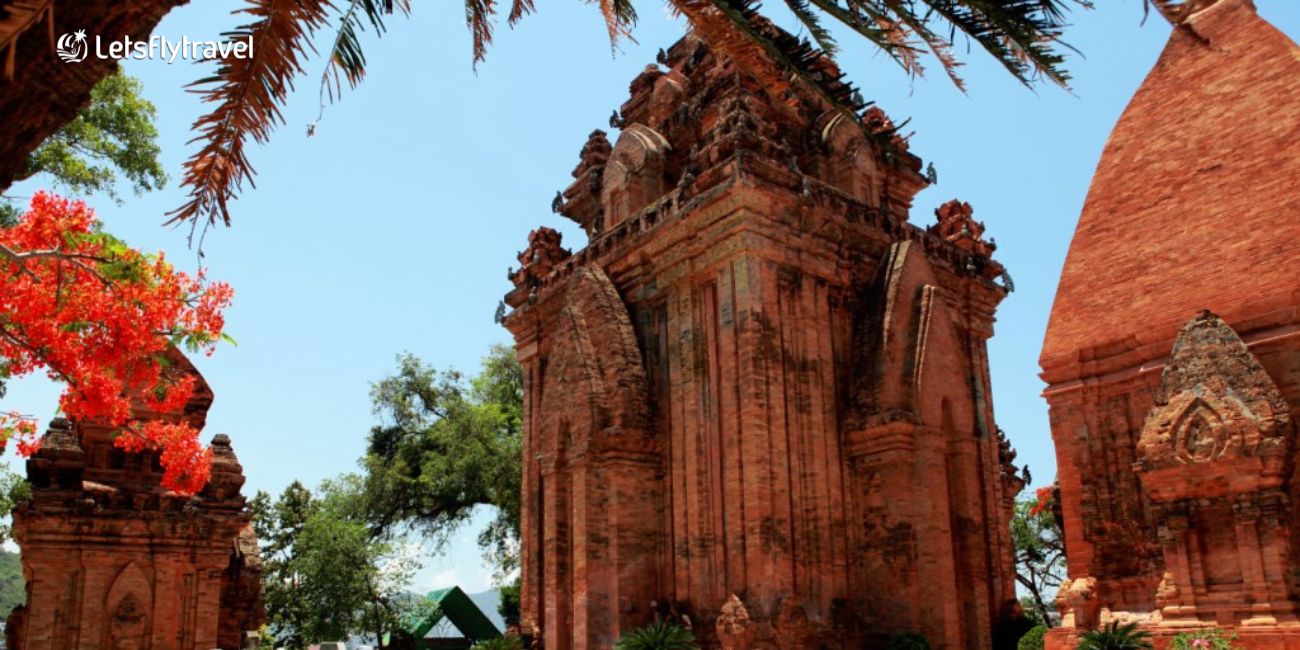 The architecture consists of 3 floors, going from bottom to top according to stone steps. In it, the Gate Tower area is no longer there. In the middle floor or Mandapa's pre-top area is a place for guests to rest and prepare offerings. There are 4 rows of octagonal columns, including 12 small columns outside and 10 large columns inside.
Co Tien Mountain
Visitors to Nha Trang City, follow the direction of Pham Van Dong Street to the north, to the Duong De area, you will see "Co Tien Mountain" in Vinh Hoa Ward, made up of three adjacent peaks, from 200 meters to more than 200 meters high. 300 m. The destination is about 10 km from the city center, often climbing by people in the coastal city to exercise or camp.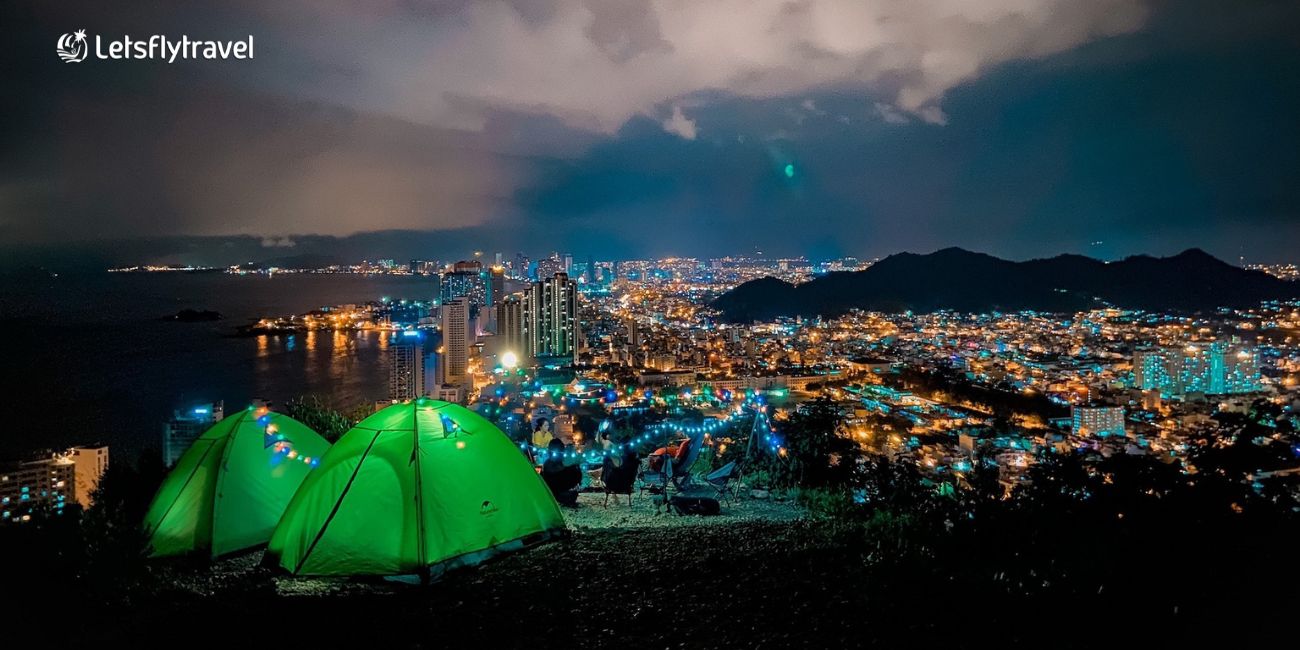 The way to Co Tien mountain is not too difficult, children can also follow adults to climb, it takes about 30-45 minutes, starting from the foot of the mountain to the camping spot on the top of number one. Climbing time to catch the sunrise from 5:30 and watch the sunset from 15:30. If you ride a motorbike, you park it at a house in the area of Ngo Van So street, the price is 5,000 VND/motorbike. There are tents, flashlights for rent…
Công viên VinWonders Nha Trang

This is an entertainment and resort area located on Hon Tre island, with a total area of 200,000 m2, connected to the mainland by a modern cable car system. The amusement park is divided into indoor, outdoor, water park, aquarium, performing arts area, ocean movie castle and food court.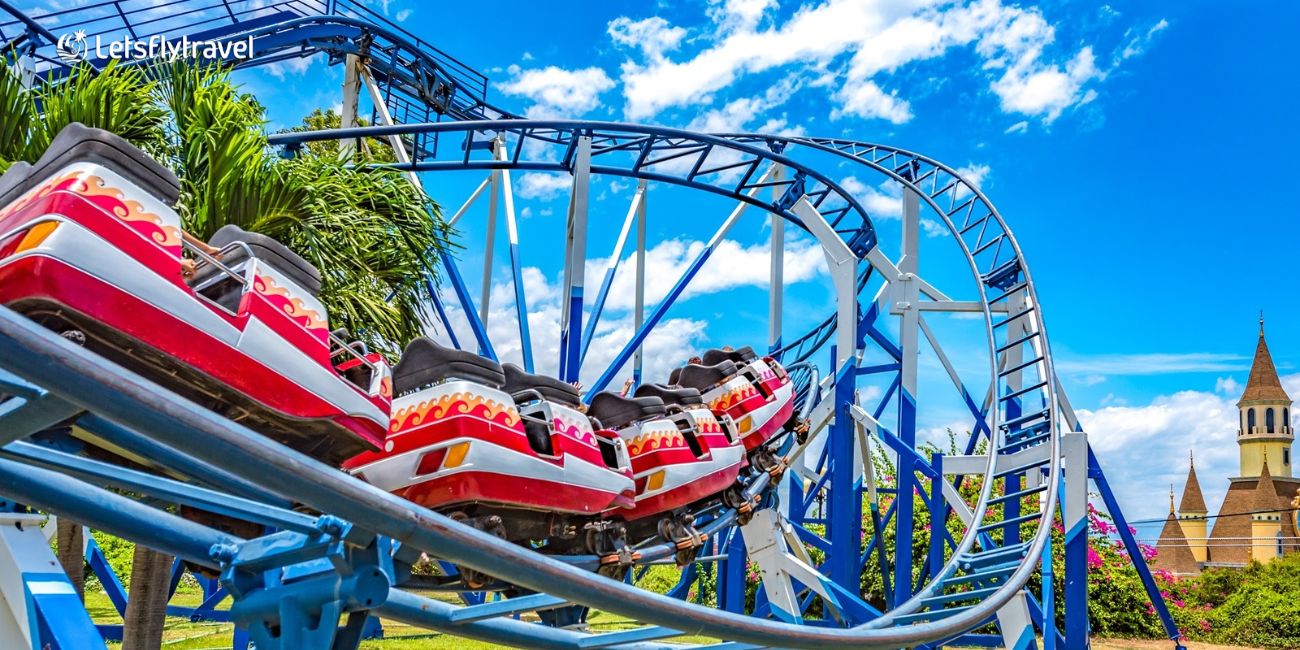 Here, visitors have many options to have fun at the water park or experience thrills with games such as free-falling towers, thrilling swings, roller coasters… For families with children Don't forget to visit the movie castle or the candy fortress.
Ticket price for admission and 2-way cable car for adults is 880,000 VND, children from 1 m to 1.4 m have a ticket price of 660,000 VND. Customers over 60 years old are entitled to a discount of VND 530,000.