All experiences of going to Vinpearl Land Nha Trang are for those who have never been and for those who refer to them for more interesting trips next time. For the first time, everyone will definitely ask the questions "What to eat there, how to play the game, what games are there besides thrilling games, what to visit there?"
Where is Vinwonder Nha Trang?
Vinwonders Nha Trang is located on Hon Tre island. This is the island in Nha Trang Bay with the largest area. Vinwonders Nha Trang is known as a 5-star entertainment and resort area in Nha Trang. It was put into operation in 2006, with a 3320m long sea-crossing cable car. It can be said that having traveled to Nha Trang, it is impossible not to mention  Vinwonders Nha Trang .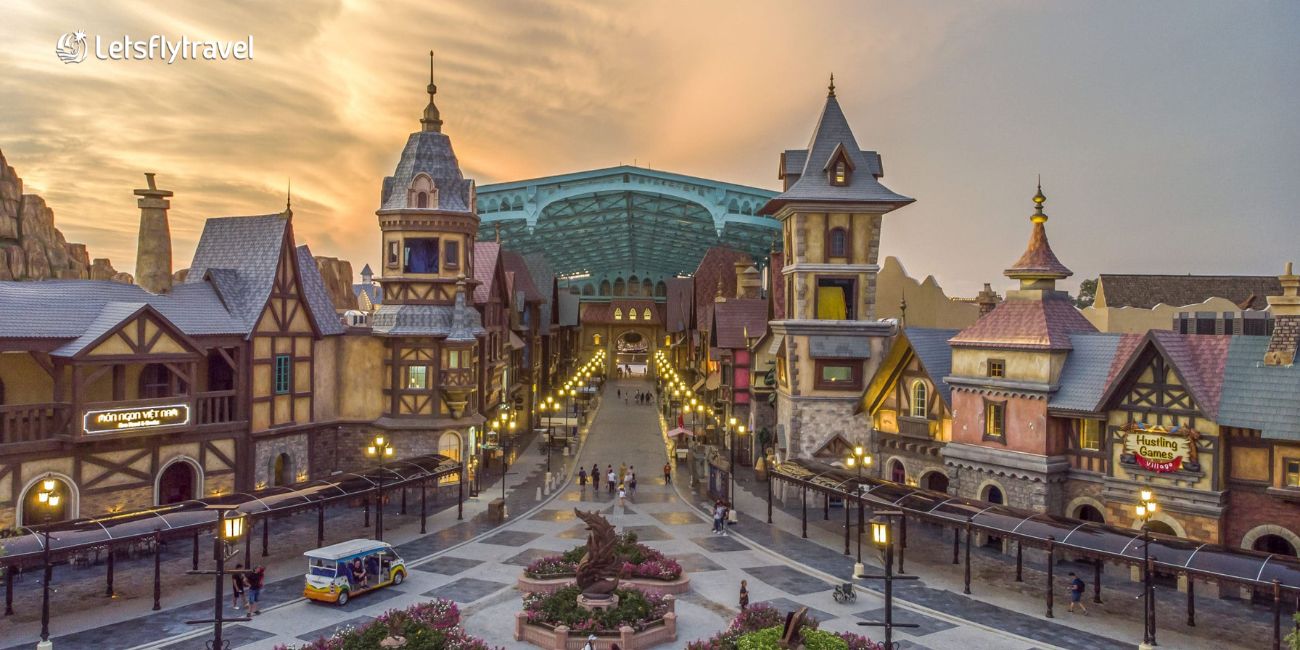 Where to buy tickets?
Buy Vinwonders Nha Trang tickets quickly and at a good price. In addition to the direct ticket sales point at the gate of the amusement park, there are also a number of agents of Vinwonders Nha Trang that also sell tickets. And to buy the best tickets, you should contact the first-level agents of Vinwonders Nha Trang to make sure you get the best price support.
Ticket price of Vinwonders is currently 880,000 VND/adult and 660,000 VND/child including lunch set menu or buffet depending on your choice.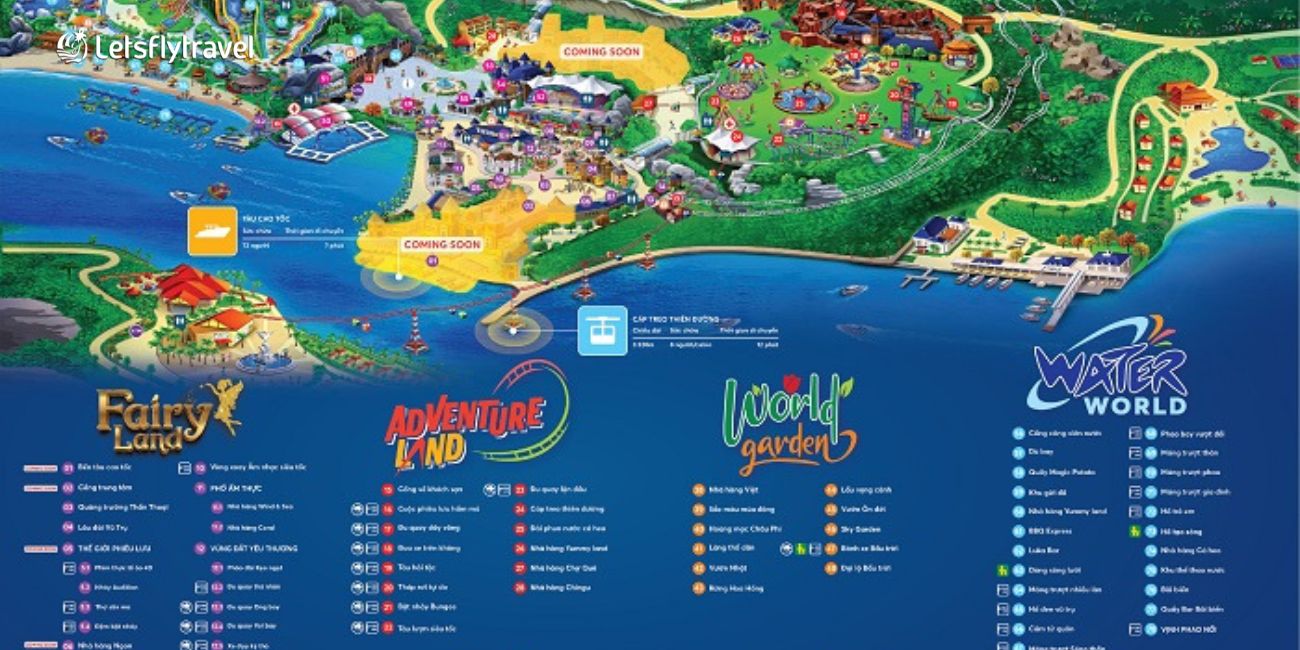 VinWonders Nha Trang operating hours: 08:00 – 20:00 daily
What to prepare when coming to Vinpearl Land?
Coming to Vinwwonders, you should carry it very compactly, because you have to move a lot but there is little storage area. Simple clothes, easy to operate to have fun. If you want to play at the Water Park, you should prepare dry pants to change, a towel or you don't bring a bathing suit, you can rent a bathing suit at the park gate.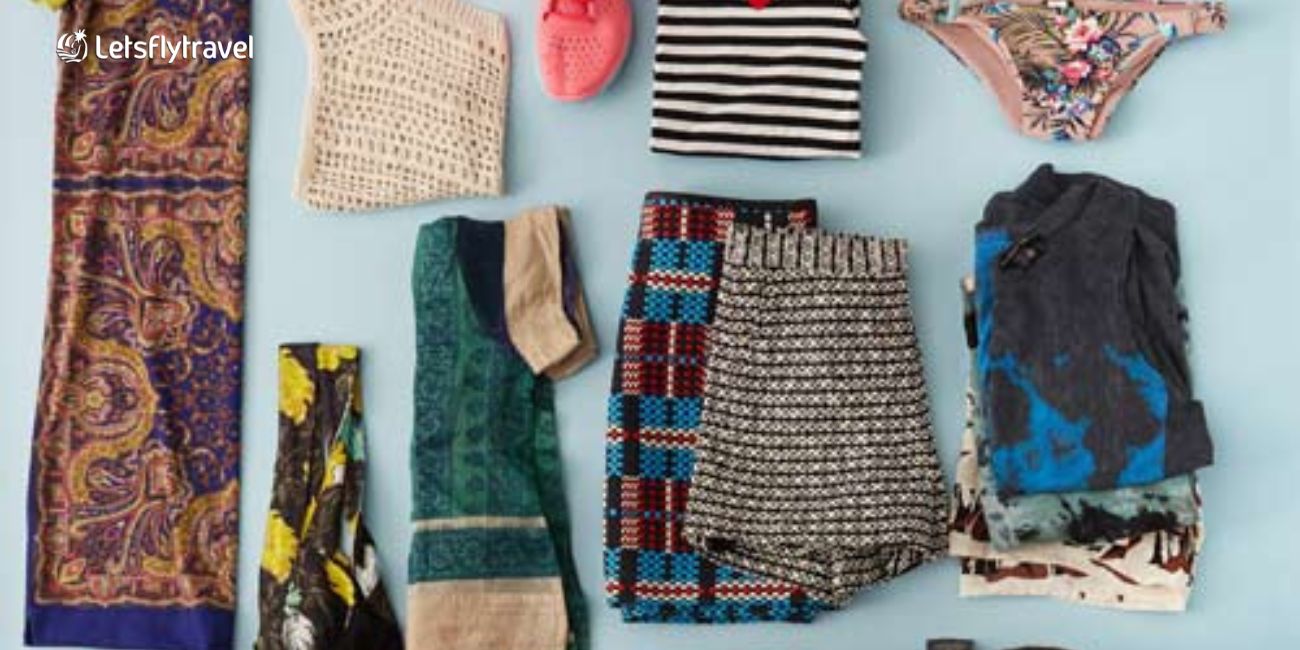 It should be noted that when coming to Vinwonders, you should only bring a bottle of water with you and should not bring food because it will make your backpack more cumbersome and now Vinwonders has a rule not to bring outside food into Vinwonders. . At Vinwonders, there is a full range of food and drink for you to rest assured.
Means to go to Vinwonders Nha Trang?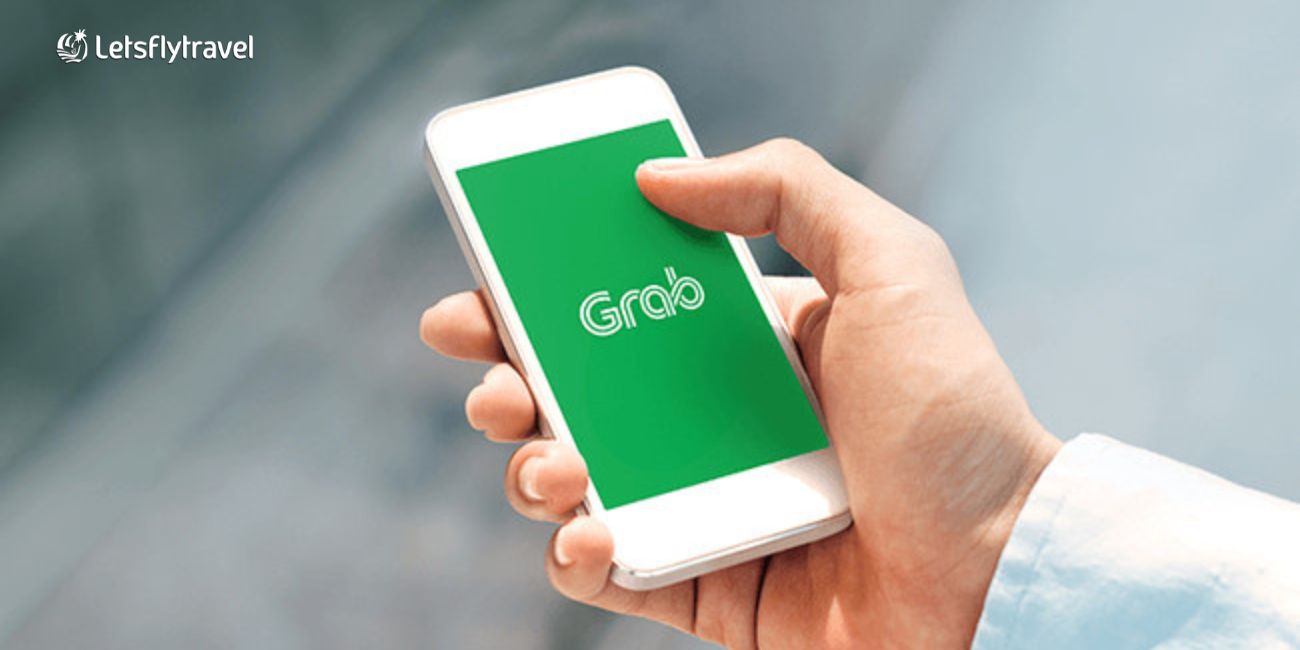 – Bus:   (Line 4)   Starts at 5.10am, ends at 19.10pm.
Route : Hon Xen → Nguyen Du → Pham Van Dong → Thap Ba → 2/4 Street → Quang Trung → Ly Thanh Ton → Crossing 6 → Le Thanh Ton → Nguyen Thien Thuat → Tran Quang Khai → Tran Phu → Cau Da → Port Vinpearl . Opposite
Ticket price is 7,000 VND/person.
– Motorbike: In Nha Trang, there are many placesfor motorbike rental with cheap cost, you can easily rent a car through the hotel
Rental price: digital car from 50K – 70K, scooter from 70K to 100K
– Grab (motorcycle):  Just download the Grab app to your device, you can move to the port  Vinwonders, which is both convenient and cheap, without having to worry about traffic jams during peak times. From the center to Vinwonders  port about 30k / 1 trip.
– Taxi: Nha Trang is a tourist city, so the means of transportation have many suitable choices for each different type of service. If you go about 3 people or more, you should choose a taxi, it will be very convenient because you can travel together and share money with the rest, it will be cheaper.
International: 02583.52.52.52
Asia: 0258.35.35.35.35
Di chuyển đi đến Vinpearl Land Nha Trang như thế nào?

Vinwonders is about 3km from the shore and the means to come here include cable car, boat, ferry and canoe. Most visitors here choose to travel by cable car. Sitting above looking down at the immense blue sea creates new feeling and comfort.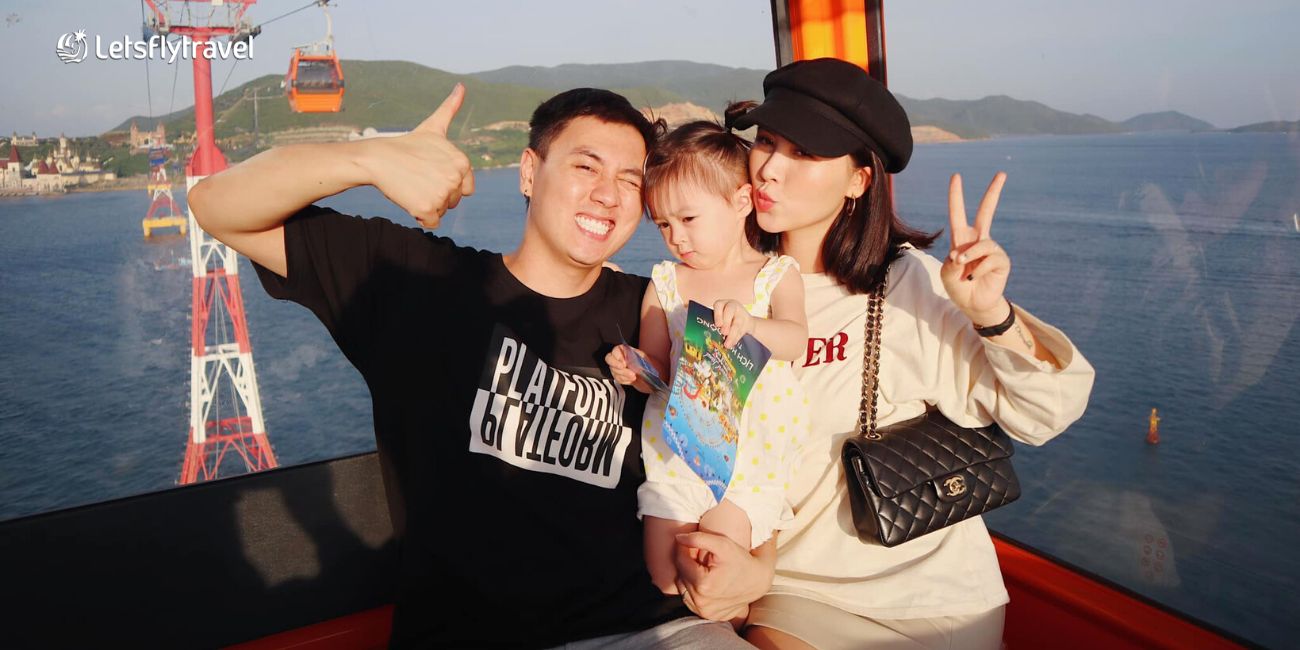 This is the longest sea-crossing cable car system in Vietnam (3.32 km) and an average height of about 45 m above sea level. The single-wire cable car route has an average height from 40m to 60m above sea level, with a length of 3,320m and 9 pillars with heights from 7.96m to 54.65m.
When is the best time to go to Vinwonders?
But if you have small children in your family, how do you have to carry and guide the elderly when you want to enjoy the trip comfortably?
It is recommended that you do not go early in the morning, in order not to be tired for the children and the elderly, go at about 13:00 and you will wait to see the water music at 5 pm because if you go early, even if you are tired, you will still be able to enjoy the music. no lunch break (unless you rent a resort of Vinwonders).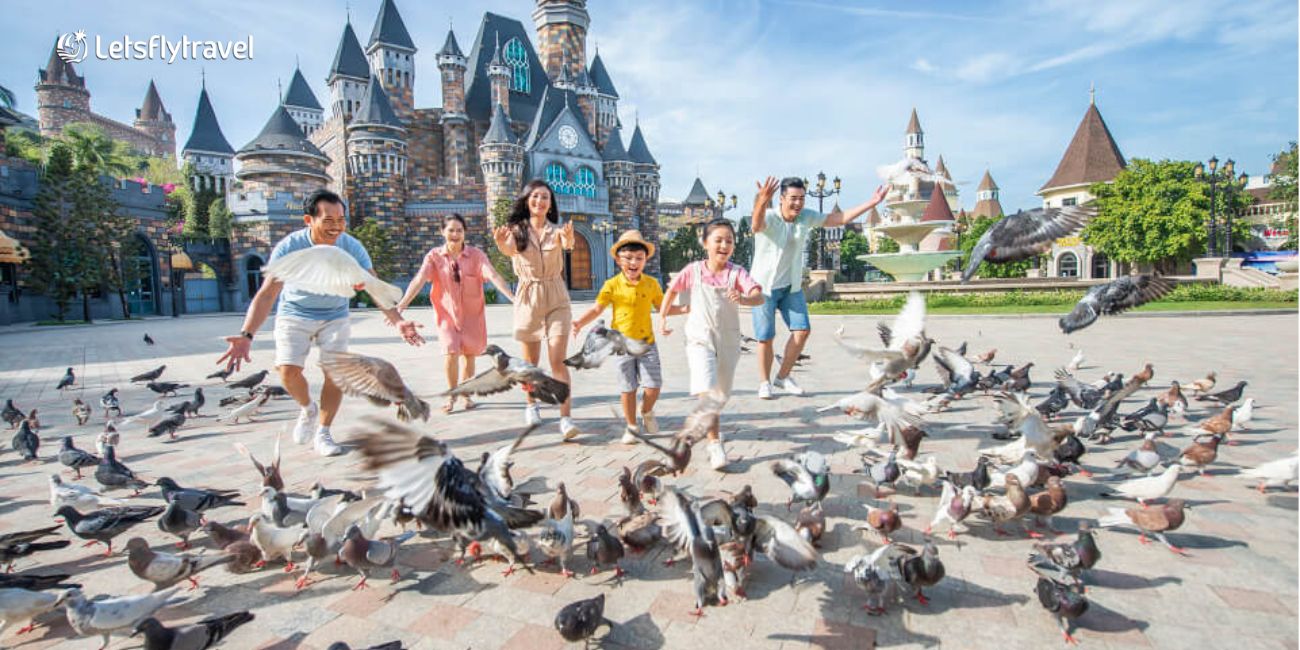 Discover "1000 and 1" game that takes you through different levels of emotions
VinWonders Nha Trang amusement park has 6 subdivisions: King's Garden, Sea World, Fairy Land, Water World, World Garden, Adventure Land for you to enjoy. Coming to VinWonders Nha Trang, you must immediately discover:
Experience the 3,300m-long Paradise Cable Car in one of the 29 most beautiful bays on the planet.
Jubilantly "jumping" at the world's largest floating floating bay of more than 4,200 square meters.
Be ecstatic at the height of 120m with Sky Wheel – Top 10 highest rotation in the world.
Travel up to 1,865m Alpine Coaster – The first island mountain slide in Asia.
Discover the largest collection of cacti in Vietnam and exotic flowers of 5 continents at The World Garden.
Lose yourself on the 880m Zipline with Hattrick 03 records Longest, steepest, highest jump to the ground in Vietnam.
King's Garden area
Coming to King's Garden, you will be Meet Giraffes: In King's Garden, you will meet friendly and approachable giraffes. Not only that, you will be able to observe them eating leaves or playing with their fellow humans at close range when all barriers between you and this lovely animal are removed.
Or Explore the world of hippos: Do you know why hippos with large, round bodies like to soak in water? Come to VinWonders Nha Trang to learn more about the behavior of this gentle animal.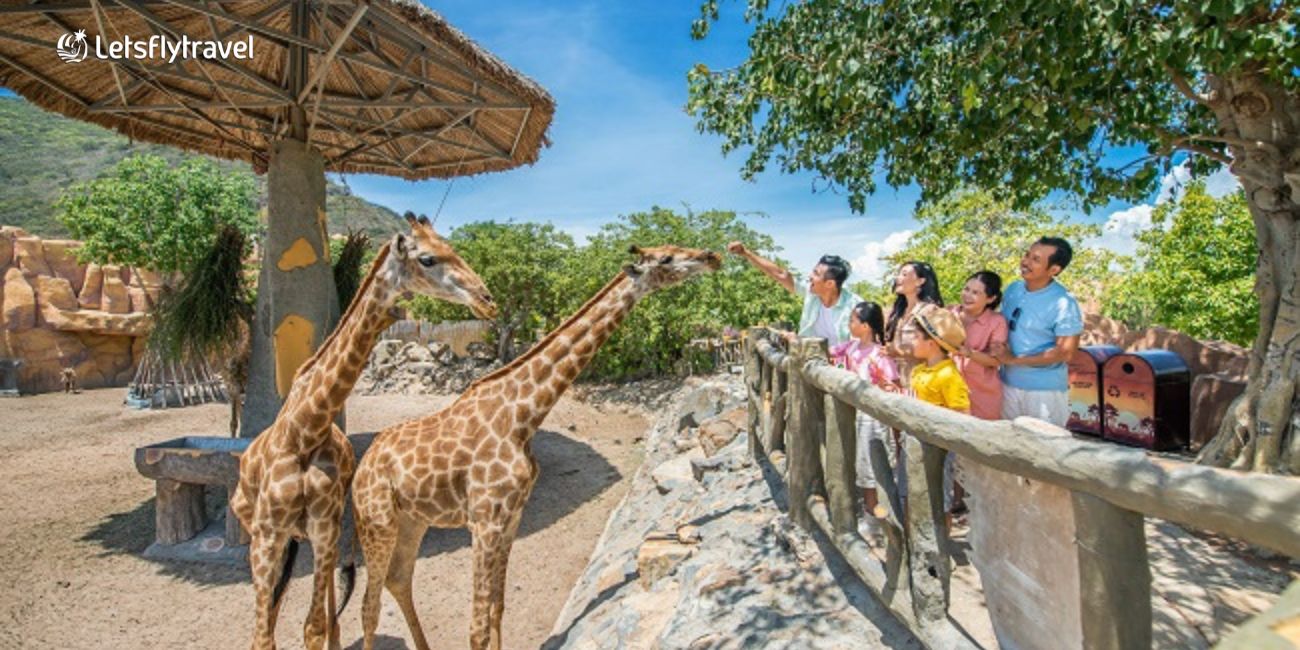 Don't forget Check-in at the flamingo lake: This place not only gives you the opportunity to admire the splendid costumes of the flamingos but also produces "thousands of people" photos. No wonder many couples have chosen this place for their romantic confessions.
A must-visit Visit the house of the white Bengal tiger: Here, visitors will have the opportunity to see the rare white Bengal tiger leisurely strolling on the lawn or happily swimming in the river – a special ability of the white tiger. Bengal vs tigers.
Sea Word Area
This is the Aquarium of Vinwonders Nha Trang, with an area of 3,400m2, nurturing and displaying more than 300 rare and fancy marine species, arranged and divided into areas: reptile area, area freshwater fish tank, saltwater fish area and main aquarium area of the Aquarium. You will be "hypnotized" when entering this giant house of sea creatures at Vinwonders Nha Trang.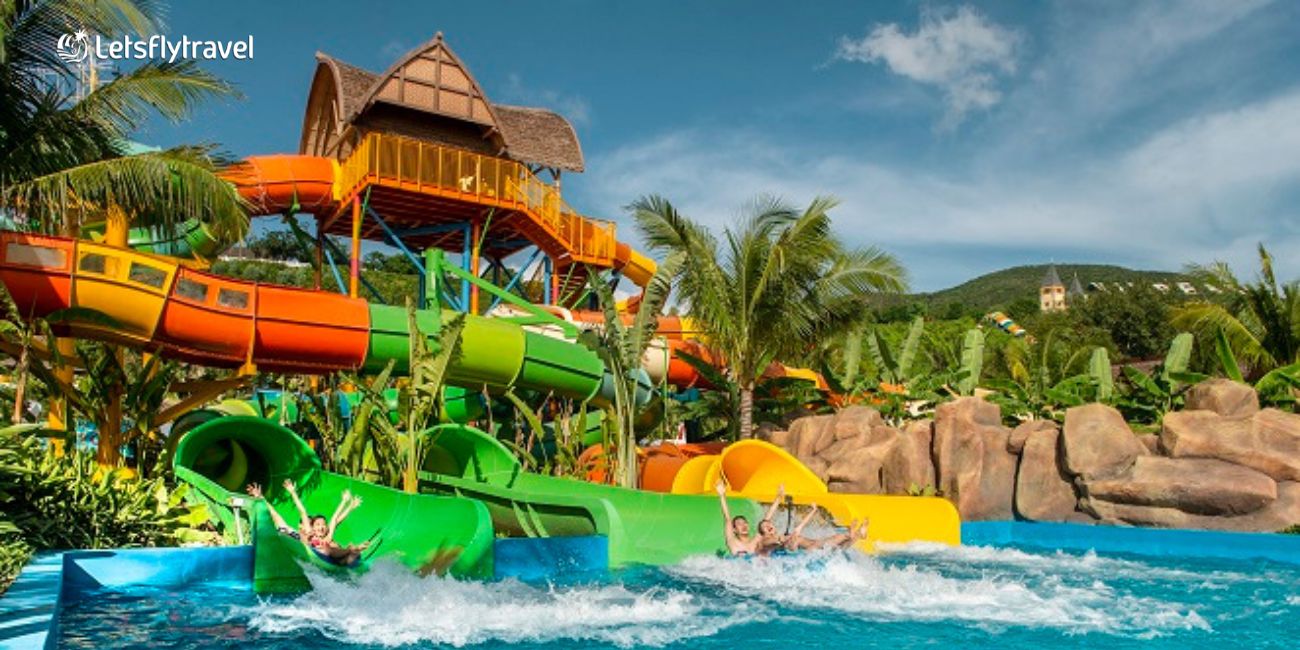 Opening Time: 09:00 – 19:30
Fairy Land Area
Fairy Land is the world of light but extremely interesting games at Vinwonders Nha Trang.
Trampoline game:  Bringing a one-of-a-kind experience when bouncing and bouncing in the air, Trampoline is considered the most worth-trying indoor game when coming to VinWonders Nha Trang.
Rainbow War Game: The tram system here is designed with high safety, suitable for moments of entertainment between you and your family.
Elephant Swing Game:  The game with chairs designed in the shape of funny elephants will take children on an exciting journey in the air. The special thing of the game is that the children can adjust themselves to fly up or down when participating in the game.
Miniature Ferris Wheel Game:  With soaring spins, the Miniature Ferris Wheel game not only brings excitement to children but also brings adults back to childhood memories.
Amazing Bike Game:  The colorful bicycles will attract children at first sight, with the height-changing spins bringing a new and conquest feeling.
Balloon Ferris Wheel Game:  Return to childhood with children at 12m high, colorful and full of sight of Nha Trang Bay and the whole area of ​​VinWonders Ferry Port.
Alpine Coaster slide:  Discover the surreal picture around Hon Tre Island on the Alpine Coaster – Alpine Coaster with a length of 1,760m and the height difference between the two largest stations in Southeast Asia (133m). Enjoy a panoramic view of the beautiful coastal city of Nha Trang before plunging into a thrilling race around the 1.2 km long slide!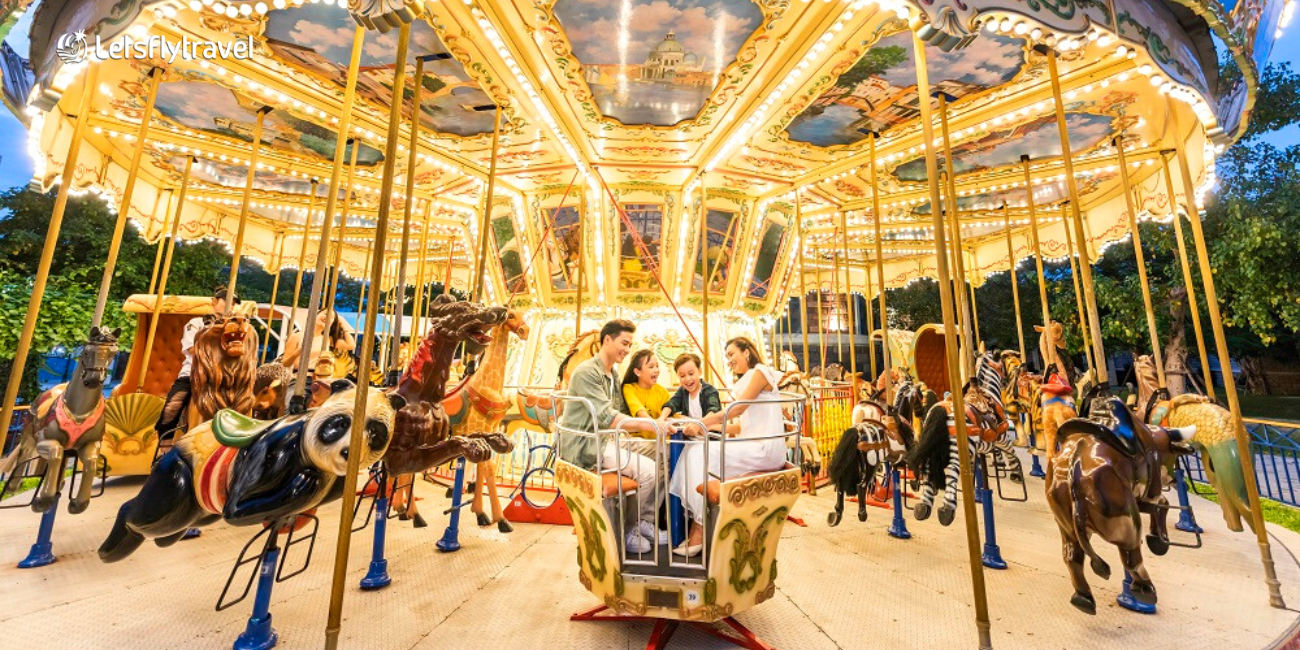 World Garden area
Where you are immersed in a romantic space, you will get lost in different worlds, with different emotional frames. Coming to Word Garden, you must definitely try the feeling of watching the sunset from above with the sky wheel game – the largest rotation in Vietnam.
Sky Wheel:  The largest wheel in Vietnam and one of the Top 10 tallest wheels in the world with an impressive height of 120 meters will be an experience not to be missed at VinWonders Nha Trang. From the top of Vinpearl Sky Wheel, visitors will feel the excitement and overwhelm when admiring the entire magnificent landscape of Nha Trang, one of the 29 most beautiful bays in the world.
Orchid paradise:  The convergence of more than 500 rare and beautiful orchid species: Lan Hai Bong, Lan Hoang Thao Tran Tuan, Lan Thuy Tien, Lan Ho Diep, Lan Gia Hac, Orchid Tram Purple… The ultimate virtual living spot for couples, but also a "living museum" to preserve rare orchids.
African Desert:  Attracts all eyes thanks to the wild features of more than 400 species of cactus, the vibrancy of more than 200 species of succulents and the 250-year-old giant Baobab tree.
Temperate Garden: The temperate garden is located in a large glass building. Stepping in here, visitors will be walking in the middle of a splendid 3D natural picture with vibrant colors: pink – white – blue of Cam Tu Cau, pinkish red of Thu Hai Duong, rainbow color of Da Lan Huong,…
Japanese Garden:  Bringing a peaceful, calm and meditative space with the shapes of Tung, Bach, and Bonsai. The highlight of the garden is a Koi pond with hundreds of extremely lively fish – a favorite check-in point for many visitors.
Rose Kingdom:  Lost into the land of kaleidoscopic flowers with rose maze, rose wall and countless miniatures from fragrant roses. This is the kingdom of more than 10,000 roses boasting the world's rarest flower varieties such as Nina Weibull, Golden Orange Climber, Paul's Scarlet Climber, New Dawn.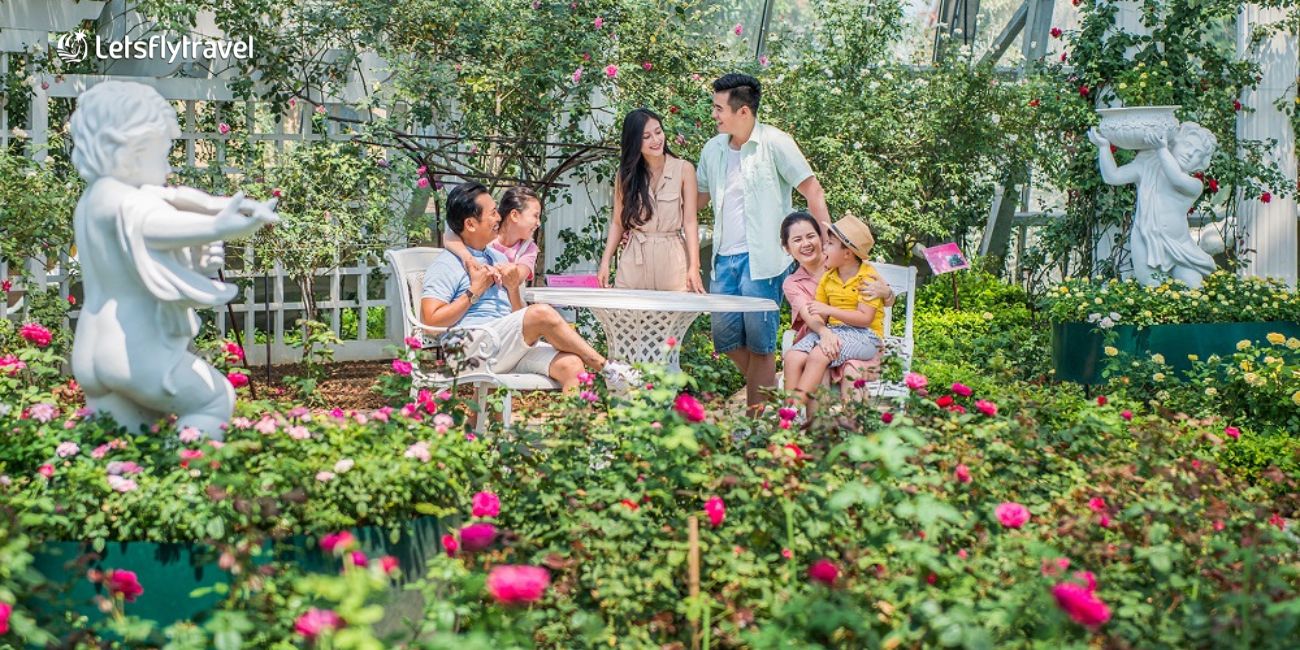 Water Word Zone
And this is the water park, where you will feel extremely excited because Vinwonders Nha Trang water park has too many attractive games. To mention such as:
Tsunami Slide
Hill Overhill Slide
Cosmic Black Hole Slide
Body Slide
Military Suicide Slide
And definitely indispensable Children's Game Pool, Wave Pool, Lazy River, Family Slide
Adventure Game Zone
Challenge the brave hearts with the adventure game zone at Vinwonders that will surely make your heart flutter again and again with exciting adventure games such as:
Bungee Jumping Game:  With a solidly connected system of pillars, cables and seat belts, Bungee helps you complete the movements of jumping, jumping and turning skillfully, not inferior to the movements. professional acrobat.
Aerial Racing Game:  A combination of altitude and speed, the game lets you experience the feeling of "racing" at a height of over 10m with colorful cars.
Free Fall Tower Game:  From the ground, you will be pushed to the top of the tower with a height of over 20m; At this highest position, if you are brave enough, open your eyes to see the panoramic view of the dreamy blue sea before experiencing the feeling of complete free fall.
Pirate Ship Game:  The "pirate ship" when gliding forward, when drifting behind will bring a memorable trip with many refreshing stunts.
Roller Coaster Game: True to the name, "Roller Coaster" is a game that changes speed and direction suddenly. On the winding track, the roller coasters will take you to the feeling of strong swaying and thrilling and impressive moments.
Cable-stayed swing game:  In a spinning or tilting position with a height of 3m, the cable-stayed swing game will make you feel like you are free falling or flying in the air.
Thrilling Ferris Wheel:  Thrilling ferris wheel (three-dimensional ferris wheel) is one of the games listed in the list of adventure games at VinWonders Nha Trang amusement park. The game is an opportunity for courageous travelers who love to explore to show their bravery.
Mine Adventure Game: The Mine Adventure opens a unique journey of discovery on the track up to 1000m with extreme thrills, the express train takes you through the mountain, explore. Mysterious mines with spectacular turns, promise to bring an irresistible feeling of excitement!
Satisfied with the top shows
The top-notch shows at  VinWonders Nha Trang with unique artistic character will be an impressive highlight for most visitors here. A series of elaborately invested performances will certainly not disappoint visitors.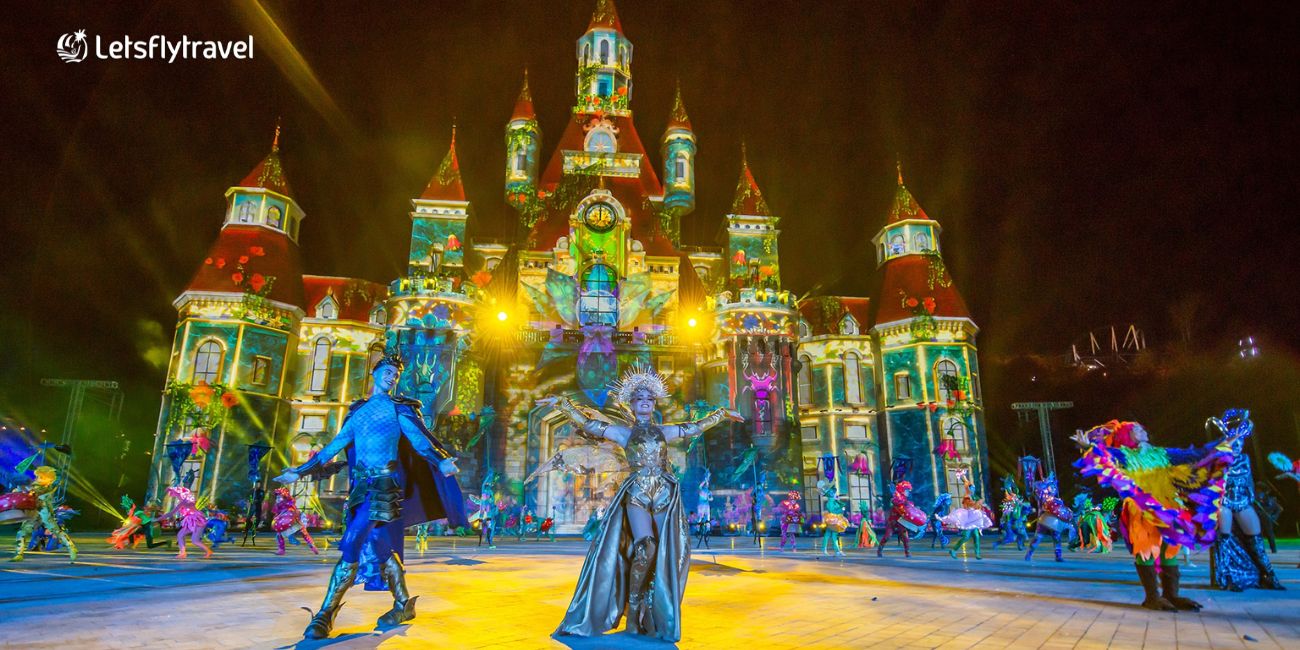 Soothing "hungry belly" with diverse and impressive culinary space
With spacious, comfortable space and attentive, dedicated service, the restaurant system at VinWonders Nha Trang will give visitors moments of rest and great food enjoyment!
In Vinpearl Land amusement park you have 2 choices of eating: Eat in the culinary village or eat fast food.
Eat in the culinary village: With a diverse menu, the meal sets here range in price from 150,000VND to 400,000VND. You can choose from a fresh seafood restaurant and a traditional food restaurant.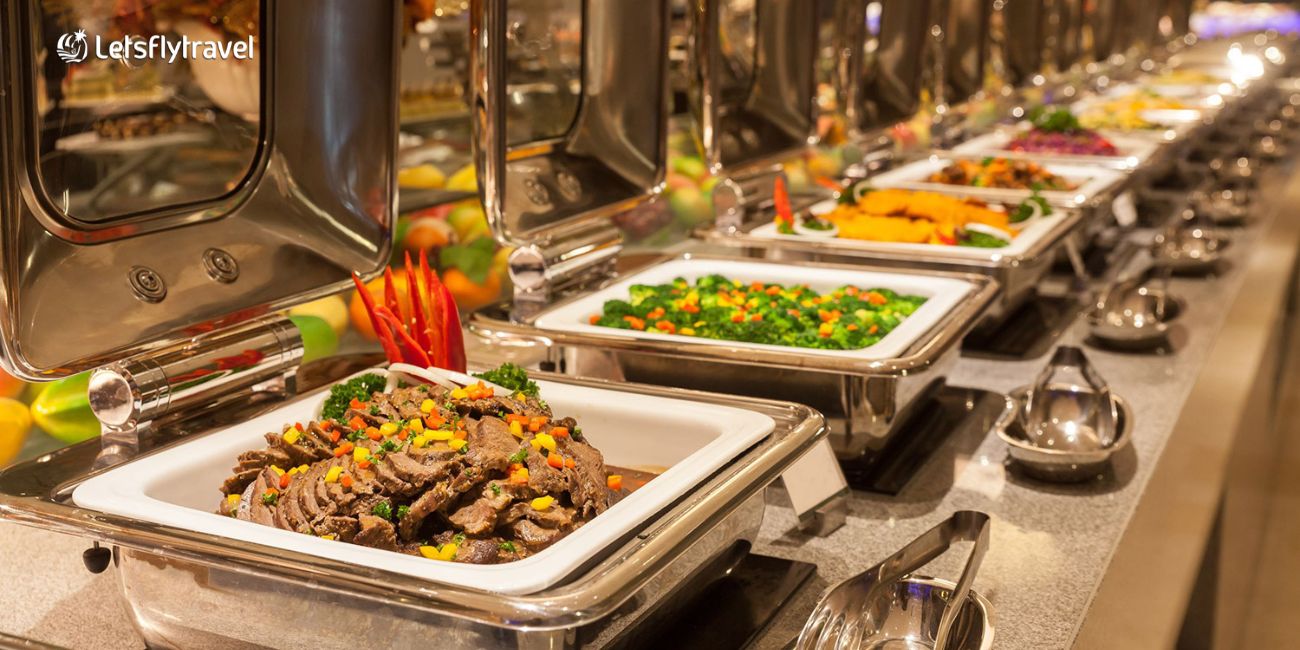 Accommodation
Vinpearl Resort
Vinpearl Luxury
Vinpearl Resort & Spa Nha Trang Bay
Vinpearl Discovery 1
Vinpearl Discovery 2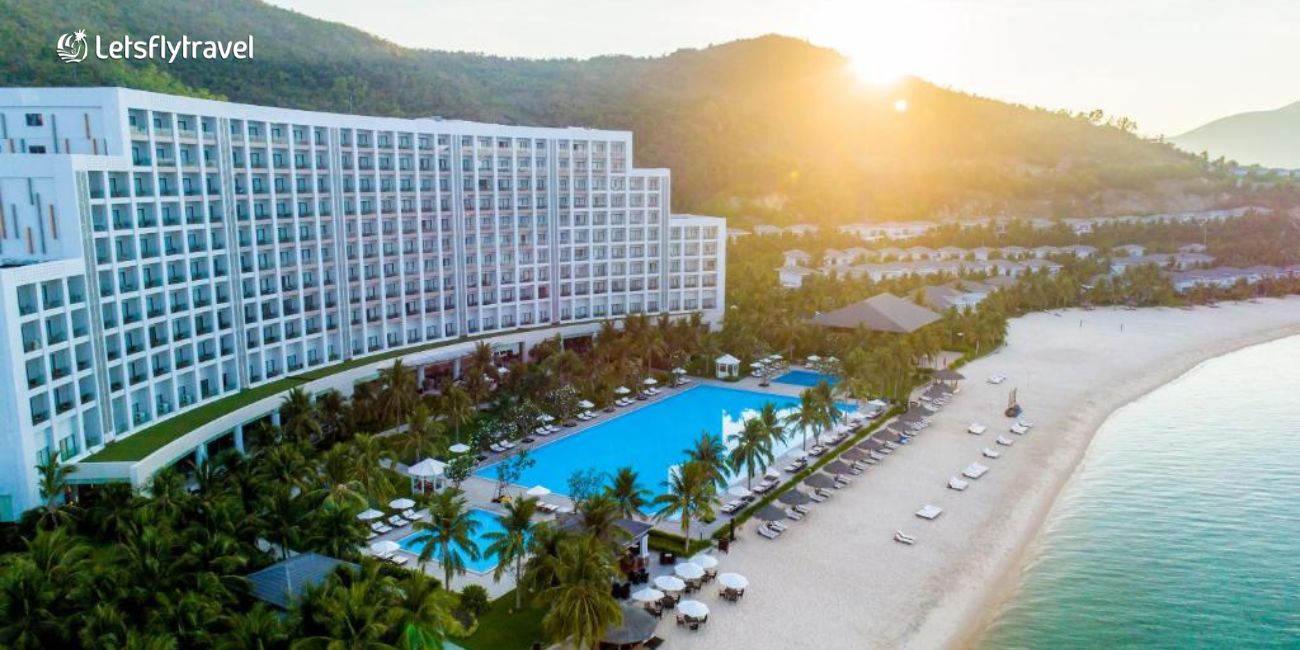 A perfect and diverse Vinpearl stands out in the middle of Nha Tran Bay, whether it's an amusement park or a hotel resort. If you have a chance to come to Nha Trang, don't forget to visit Vinwonders Nha Trang. The above is a complete list of things to know when coming to Vinwonders.