Agarwood
Agarwood is a special product in feng shui, which is said to bring prosperity and health to the user. In addition, frankincense is also a well-known remedy in oriental medicine. Nha Trang Agarwood is one of the famous places for their quality.
The products from agarwood are extremely diverse, you can freely choose to give to friends and relatives in accordance with the destiny and feng shui of each age, such as: agarwood bracelet, agarwood smoke waterfall, agarwood incense. scene, incense bud, incense fan, ..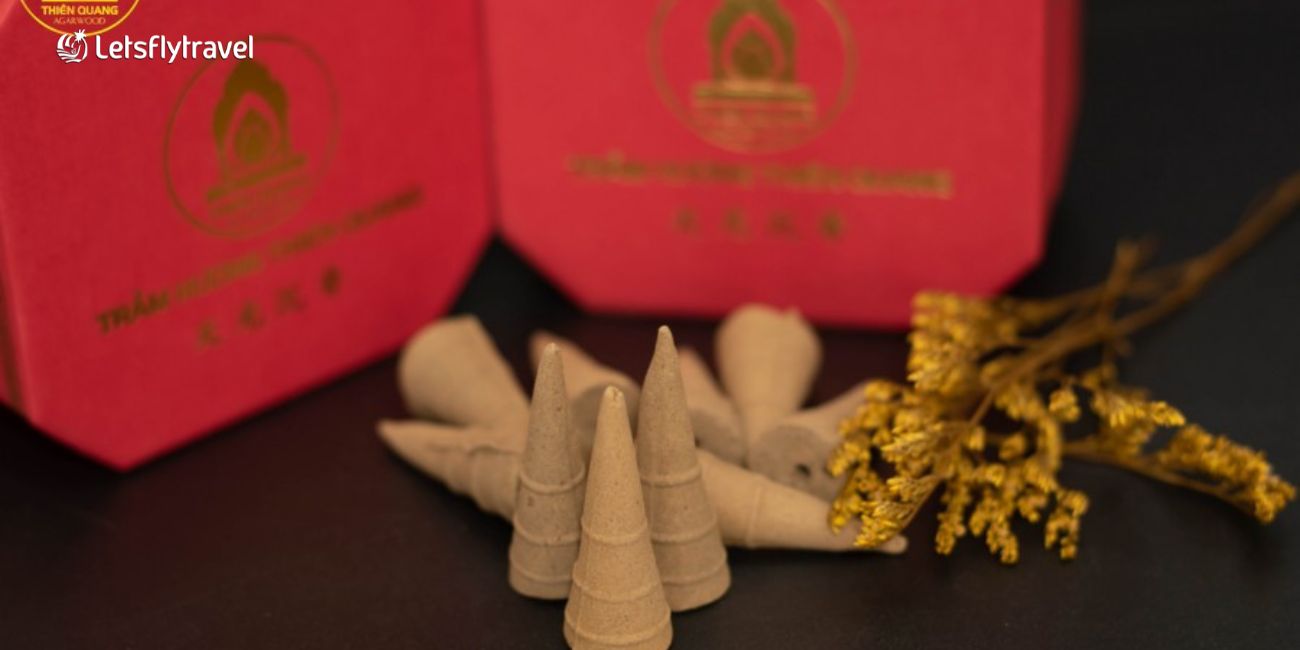 Reference selling address:
Agarwood Thien Quang
Address: STH13-04, Le Hong Phong residential area, Nha Trang.
Reference price from: 300,000 VND – 100,000,000 VND
 2. Salanganes'Nest Nha Trang
Salanganes'Nest is one of the top specialties of Nha Trang coastal land. The oats here are considered delicious and famous among the swiftlet exploitation areas in Vietnam. Not only that, Nha Trang's bird's nest also has a very high nutritional value, so many customers buy it to improve their health. Therefore, this will definitely be the perfect specialty for you when traveling here.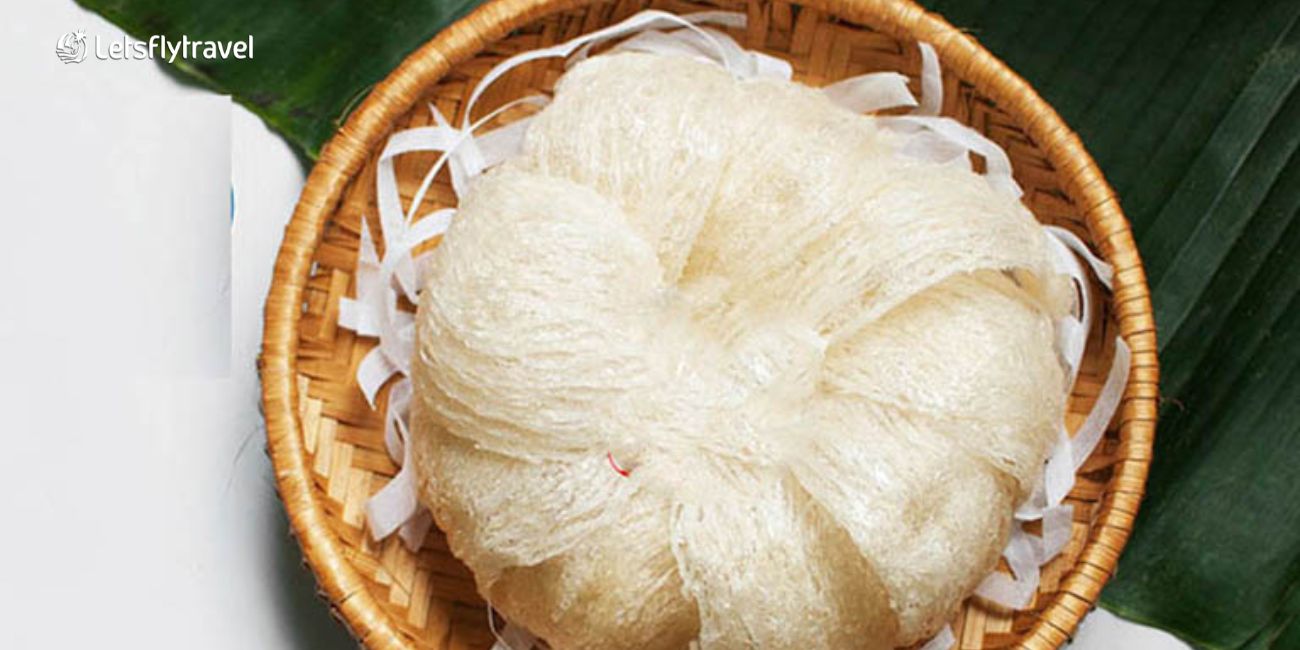 Reference address:
Khanh Hoa Salanganes'Nest
Address: 248 Thong Nhat, Nha Trang
Reference price from: 200,000 VND- 4,000,000 VND
3. Mango rice paper
Nha Trang mango cake or another name is Nha Trang mango rice paper. Anyone coming to this land knows this is a specialty dish. The origin of the cake is from Cam Ranh – Khanh Hoa – where there is a mango granary that harvests a large amount of fruit every year. The reason people often call "Nha Trang mango cake" is because in the city center, the amount of cake consumed is more. In addition, this is also a meaningful gift you can refer to buy as a gift for family and friends.
To be able to choose delicious mango cakes, we should note the following characteristics:
Delicious cakes are usually the color of cockroach wings, not bright yellow or black. Visitors should absolutely not choose cakes that are already black because often this factor is due to moisture during cooking or drying.
A good-tasting cake is usually a little chewy but very soft and can be torn apart easily.
Nha Trang mango cake has a sweet taste, not bitter. If you try to taste bitter, it is because the cooking process is too long or the mango is not of good quality.
The surface of the cake is usually not too smooth because the cake contains rice flour or wheat flour.
This type of cake can usually be stored for 7 months.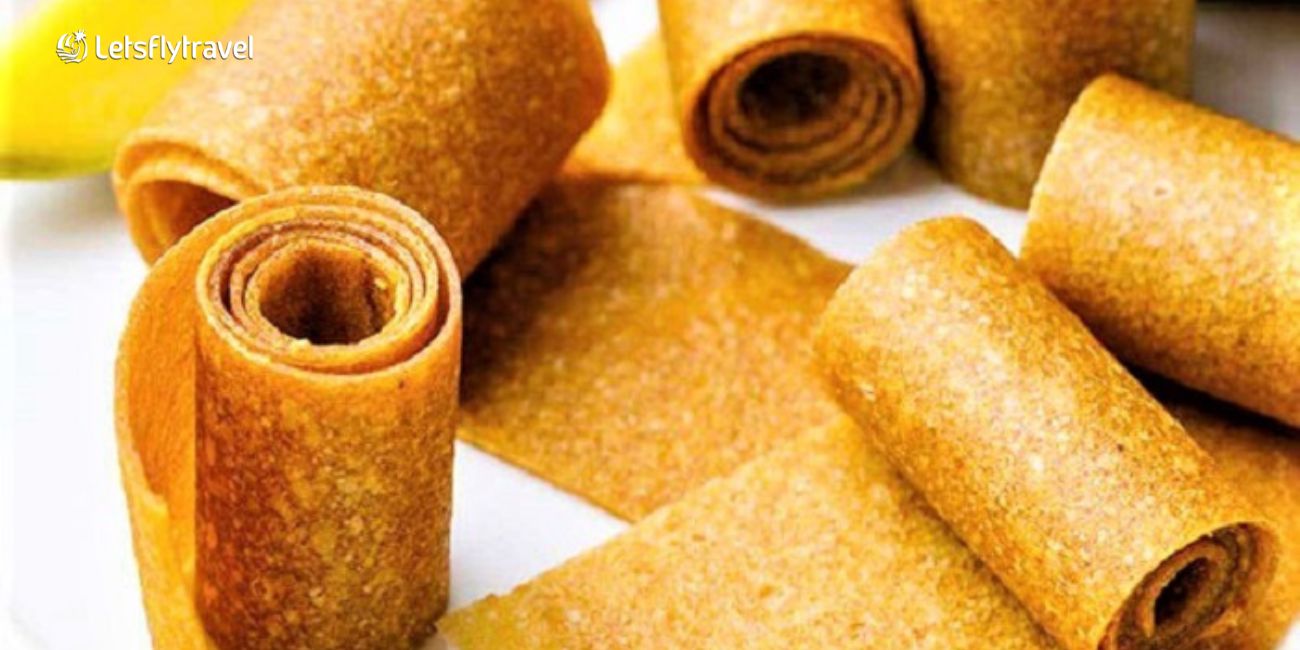 Reference address:
Shop 127
Address: No. 127 Yearsin, Nha Trang.
Reference price from: About 80,000 – 100,000 VND/kg
4. Seafood rim
Seafood is one of the strengths of Nha Trang, and of course, squid is indispensable. Nha Trang squid is processed into many different delicious dishes or can also be bought raw for processing. However, the most delicious and convenient dish is rim tamarind squid. Fragrant, chewy, sweet squid with sweet and sour tamarind sauce stimulates anyone's taste. This dish bought as a gift or for drinking, is second to none.
Or when choosing Nha Trang specialties as a gift, there is also ram milk crab, also known as rim milk crab. The ram milk crab dish is made from soft-shelled milk crabs, which are only 1/4 or 1/5 of the size of regular crabs. Milk crabs are most abundant from May to November every year. This is a very tasty and nutritious seafood.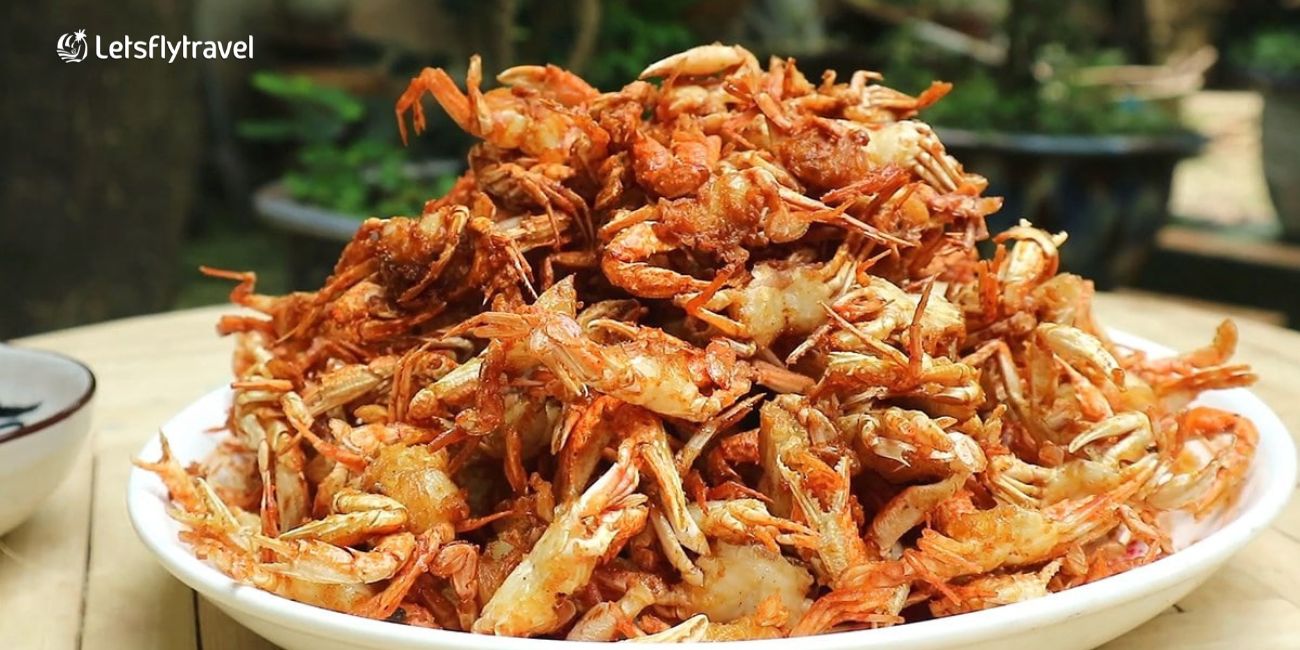 But recently, grilled goby is more popular. Fish has a soft, sweet taste of crushed whole-grain pepper, salt and sugar seasoning, making anyone who eats it once also recognize the delicious dish, is one of the first choices when choosing Nha Trang specialties. Page.
Reference address:
Ngoc Linh specialty
Address: Apartment G17, Dam market, Khanh Hoa, Nha Trang
Reference price from: 65,000 VND – 300,000 VND
5.  Nha Trang fish cake
One of the specialties of Nha Trang you absolutely cannot help but try and buy as a gift for your loved ones is Nha Trang fish cake. Nha Trang fish cake is made from famous fresh sea fish in this sea such as: termite fish, mackerel, barracuda, sailfish, trout, etc. The characteristic of delicious Nha Trang fish cake is the flavor. characteristic sea fish aroma, fresh and sweet taste, not too dry, slightly chewy and with little powder.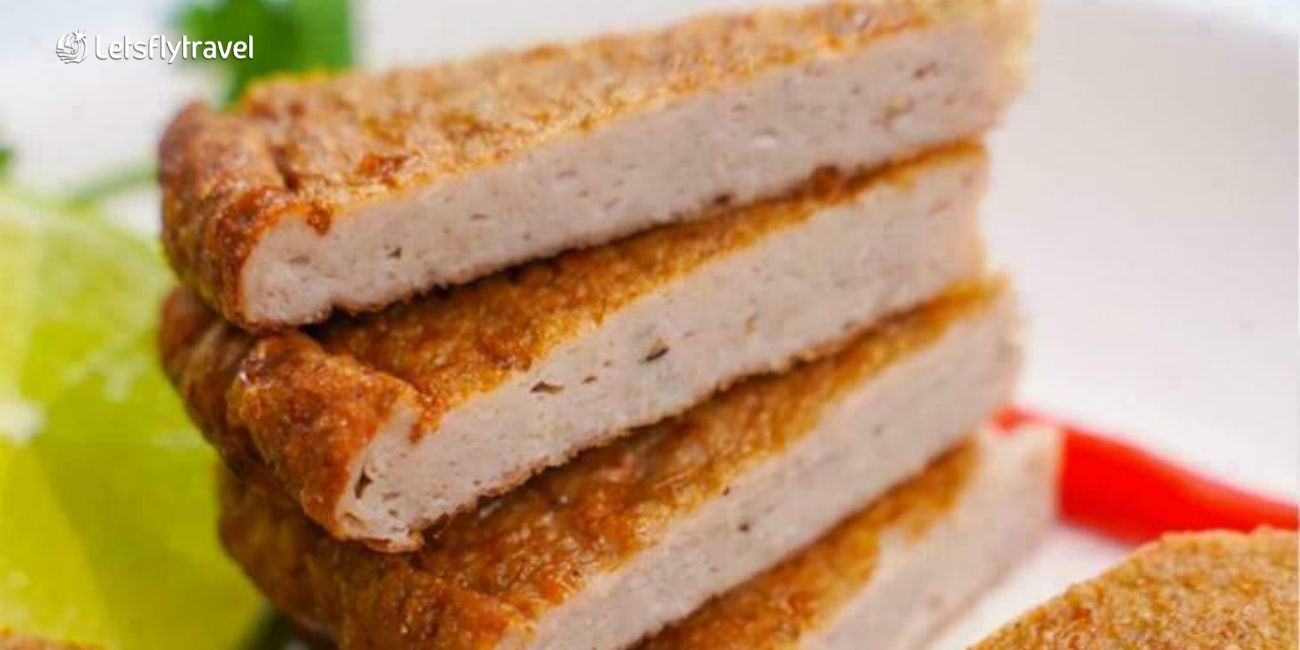 Reference address:
Hoa Suong fish cake
Address: 81 Phan Boi Chau, Nha Trang
Reference price from: 100,000 VND – 200,000 VND