Coming to Nha Trang, in addition to entertainment activities on the island or enjoying delicious seafood dishes, you cannot ignore when coming to Nha Trang that is a type of nightlife called "Night Light". is very hot in Nha Trang. "Top 5 best bars in Nha Trang" will help you have more choices and the most interesting and classy nightlife venues in Nha Trang.
1.Skylight Bar
Skylight is also an outdoor bar in Nha Trang that is popular with young people. The special feature and make Skylight different from other bars in Nha Trang is its location. At Skylight, visitors can fully enjoy the beauty of the whole city and Nha Trang bay from above.
Skylight Nha Trang opens at 2 time frames a day. Morning from 09:00 -14:00 and afternoon from 16:30 – 00:00. In the morning to Skylight, you can transform into a gentle girl enjoying coffee and chatting with friends. In the evening, when night falls, you can change your clothes to join the party, enjoy cocktails and hang out with friends in a lively music party.
Address: Premier Havana, 38 Tran Phu, Loc Tho Ward, Nha Trang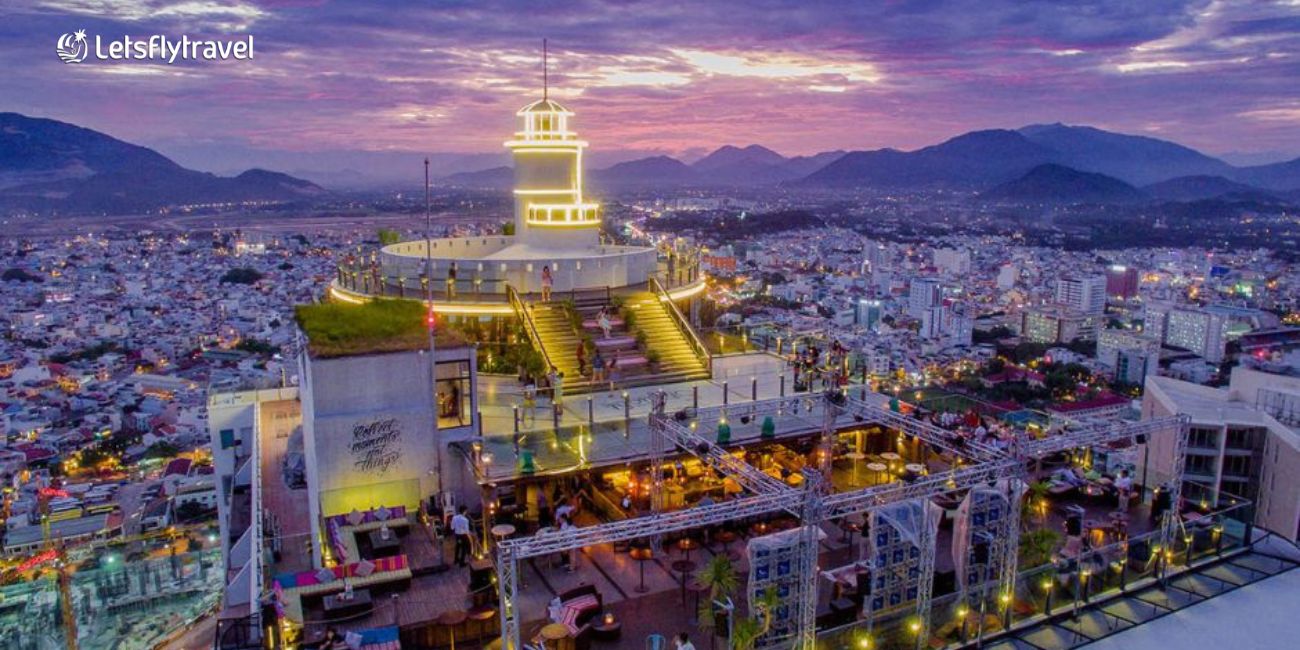 2. Sailing Club
The most famous beach bar in Nha Trang. The bar is located right in the city center and right next to the beach. Sailing club is also the only beach bar in Nha Trang. One thing must be recognized is that Sailing club Nha Trang has all the elements such as a nice bar, tight music, and good service.
You can enjoy the beautiful sea view in the morning or afternoon. View of Nha Trang seascape will be fully displayed in sight with the blue sea surface, in the distance is the prominent Tre island. The design of the shop looks love from the first time, creating and mixing a little art, very suitable as the top dating and friends gathering place in Nha Trang.
The most impressive thing is that on weekend evenings on holiday, the bar will organize a music night with DJ, dance and skilled fire dancers on a large scale. Drinks are diverse with many different types from beer, coctail to spirits to serve the diverse preferences of visitors. During the day Sailing Club is a restaurant with a mostly Western menu.
Address: 72 – 74 Tran Phu, Loc Tho Ward, Nha Trang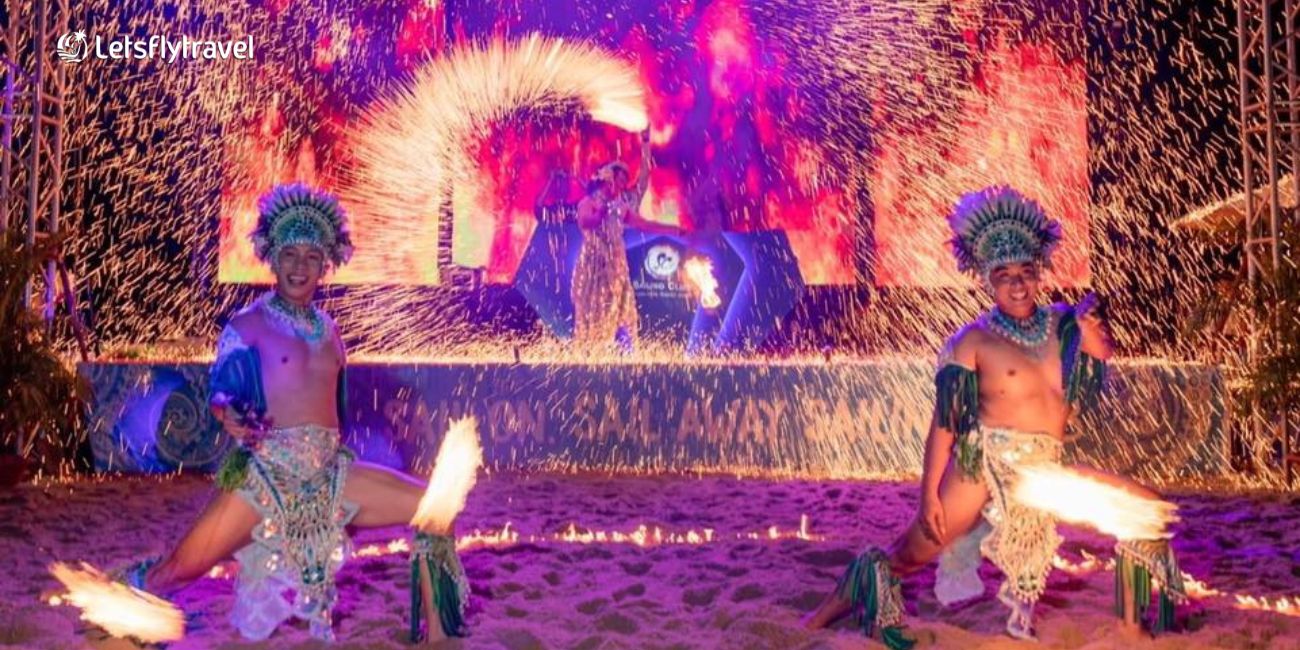 3.Havana
Going to Nha Trang underground bar, Havana Club is the first and only bar in Nha Trang that is completely underground. Entering Havana you can feel an entertainment paradise of light and music. Havana is equipped with lights with great light enough to make you feel the fun atmosphere right away.
Bar is located right opposite Havana Nha Trang hotel and right on Tran Phu street, easy for you to find a place to hang out at night. Entertainment in Havana in addition to enjoying vibrant music, you will admire the pole dance, sexy dance of the dancers.
Address: 38 Tran Phu, Vinh Hoa Ward, Nha Trang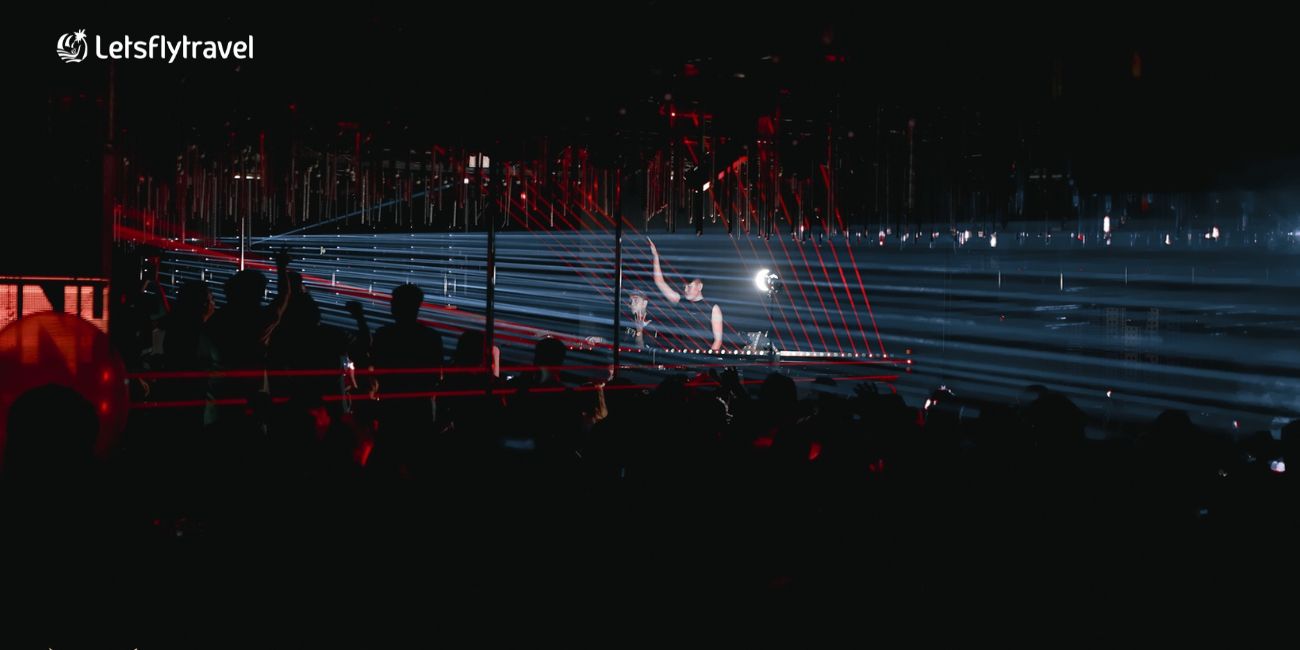 4.Lodge Club Nha Trang
Referring to Nha Trang bars without mentioning Lodge Club Nha Trang is a mistake. Logde Club Nha Trang is known and visited by many tourists when looking for a nightlife spot in Nha Trang. Lodge is famous for its elegant, elegant design with professional service style.
The music style here is also an attraction not only for tourists but also for locals, especially young people. Lodge Club regularly invites many leading singers and DJs in Vietnam to perform such as Noo, Dat J, SimV, Duong Hoang Yen, Eril… creating a passionate and vibrant atmosphere.
Address: 42 Tran Phu, Loc Tho Ward, Nha Trang City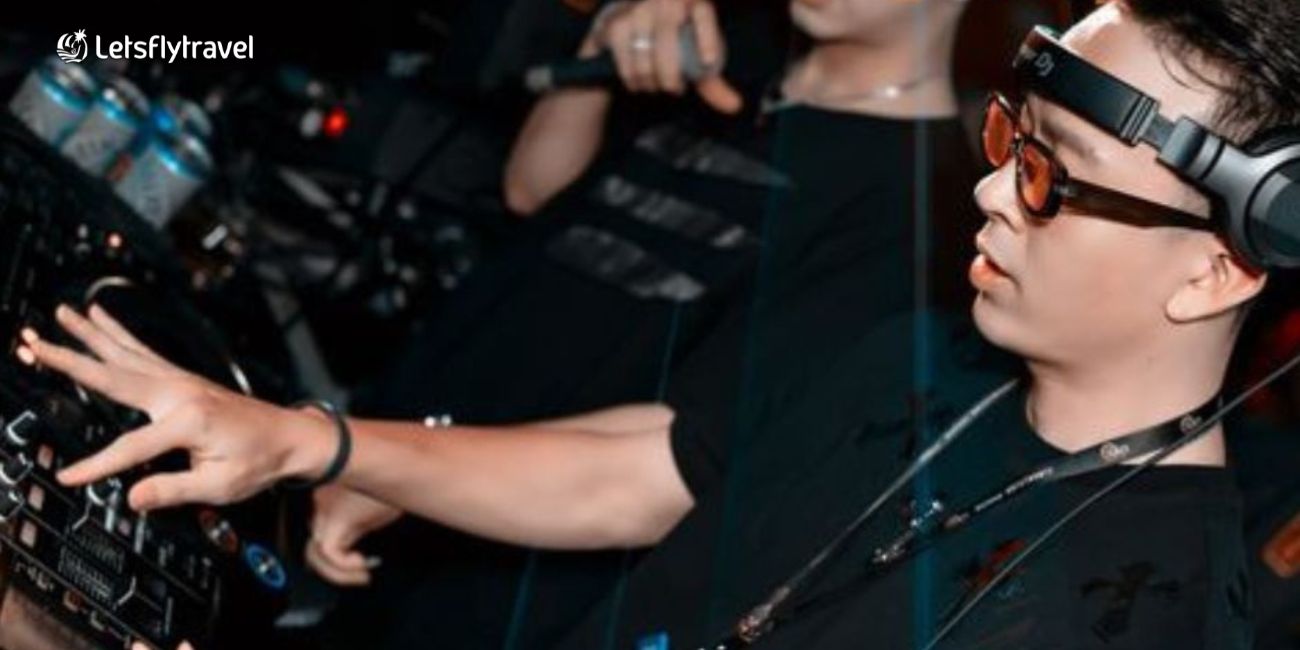 5. Dom Club
Although born late after giving birth, this Nha Trang bar quickly became famous for bringing the youthful, vibrant atmosphere of the coastal city at night. You can comfortably relax in exciting music with cool dances.
The bar has an extremely modern sound and light system, you will be captivated from the moment you arrive here. Besides, this Nha Trang bar also offers popular music performed by famous talented DJs.
Address: 51a Van Don, Phuoc Hoa Ward, Nha Trang